In my spare time, I love to read.
I've talked about how I've used biographies from other great leaders as a resource while building Helcim in previous posts, but I don't limit myself to biographies. Our office has a small library in the lounge where team members can drop off a book they've enjoyed once they're done with it or pick up a new book whenever they're looking for their next read.
Having a library in the office directly supports Helcim's value of embracing knowledge. This value states our belief that education empowers people to make informed decisions, and that all team members have lessons to learn and to teach. I encourage the team to share their knowledge and to learn from those around them so they can grow in their roles as much as possible. By encouraging the team to not only read about different perspectives and business stories but to share the stories that inspire them with other members of the team, the whole team becomes stronger and more well-rounded.
I have read a lot of great books over the years that have inspired me to be a better entrepreneur and business owner, here are a few of my top picks that I regularly recommend to the Helcim team when they're looking for something new to read.
Crossing the Chasm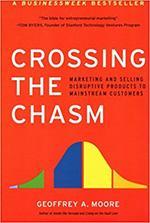 This book was one that I originally read, and it had me very excited for the upcoming evolution that Helcim is going through. I shared a teaser of what we're planning in Vlog #31 if you want to see more. I was inspired by the technology-specific case studies, and I recommended that the Growth Team all read the book once I had finished. After the Growth Team finished reading the book, it was passed on to other departments. There are now at least four copies making their way through all of the different Helcim teams. I really appreciated that Crossing the Chasm has been updated several times since it was originally published, so the examples stay relevant for each new round of readers.
How Google Works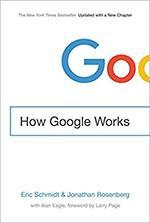 How Google Works is an entertaining read by two of Google's former executives. The book was very inspiring to me as an entrepreneur and owner of a technology company. It touches on everything you need to consider as a business owner from company culture, to customer service, and disrupting an industry. The tales from Google are entertaining and insightful even if you do not own your own business or work in the tech industry. This is a book that I would recommend to anyone.
Jack: Straight from the Gut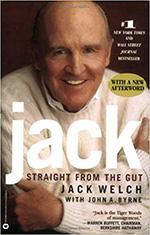 I shared a separate blog post on the 5 Lessons I've Learned from Jack Welch About Building Great Teams, so this book has definitely had an impact on me. As the Helcim Team continues to grow and team members move into leadership positions, potentially for the first time, I will continue to recommend this book to them as a great resource. Jack Welch is the former CEO and Chairman of General Electric, and he was able to build a company of innovation and growth because of his ability to find and cultivate great people. Hiring new team members can be one of the most challenging tasks associated with growing a business, so I'm always open to hearing from those who have gone through the challenge before me and come out the other side with productive and committed teams.
Open-Book Management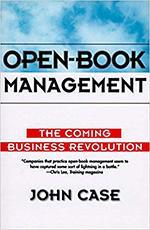 Reading Open-Book Management by John Case had a big impact on how I want to approach sharing financial statements and company information with my team. The idea behind Open-Book Management is pulling back the curtain and showing your accounting and financials to all your employees, including detailed profit-and-loss statements and balance sheets. This might sound scary, but it's exactly why I was so intrigued. Helcim has always been committed to openness and transparency in how we approach our relationships with our merchants, and I want to extend that to how we communicate internally. If any team members ever want to know more about where my inspiration for our transparency came from, this is the book that I would recommend to them.
The Everything Store: Jeff Bezos and the Age of Amazon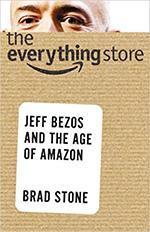 It's hard not to be impressed by Amazon and everything that they have achieved since they started. Reading about companies like Amazon that have had such a huge impact on how we shop and on our behavior as consumers is something that always interests me. The Everything Store takes an inside look at Amazon and how they operate, making it an intriguing book for team members of any tech company that is looking to disrupt an industry. Whenever a team member mentions the success that Amazon has had, I ask if they have read this book yet and if they haven't then I recommend they pick it up as soon as they have a chance.
The Lean Startup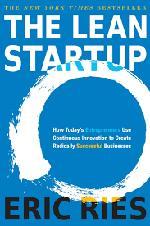 I am currently reading The Lean Startup, and as someone who has experience bootstrapping a business, I can relate to the advice about reducing waste and streamlining processes to ensure the Helcim team is operating as efficiently as possible. Eric Ries shares relevant advice and very interesting case studies that can apply to businesses in all different industries, not just those who are launching startups or working in the tech space.
Elon Musk: Tesla, SpaceX, and the Quest for a Fantastic Future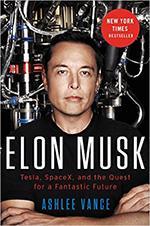 There's no denying that Elon Musk is a polarizing individual. The companies that he has built and the ambition that he has for the projects that he is currently working on are fascinating. For anyone looking for inspiration or simply harbors any curiosity about one of the most interesting people in the tech space right now, I would highly recommend this book. The Helcim team often references Elon Musk when they share their own ambitious ideas for the company, or when pitching something new and unprecedented. As soon as I am done reading this book I will be passing it on to other members of the team.
The Innovators Dilemma "" When New Technologies Cause Great Firms to Fail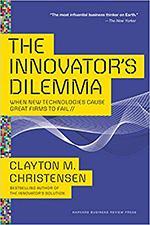 I had to pick up this book after reading that it was considered required reading in the Silicon Valley technology scene. If it can be required reading in Silicon Valley, then it should also be required reading for tech scenes everywhere, including where we are in Calgary. As Helcim continues to evolve and look for ways to improve the software and merchant services that we offer to business owners, I will be thinking back on the lessons that I learned while reading The Innovators Dilemma. If my recommendation isn't enough for you, then maybe knowing that Steve Jobs said this book was influential to him might be enough to convince you to add it to your reading list.
Lean In: Women, Work, and the Will to Lead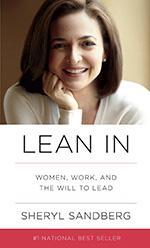 It was actually my wife who recommended that I read Lean In, and I'm so glad she did. Reading this book really got me thinking about women in business and, specifically, female business owners. Once I finished the book, I did some research on the number of women-owned businesses and was shocked to learn that in Canada, less than 16% of businesses are majority-owned by women. After a few discussions with the team, we came up with the Helcim Small Business Women Initiative, a pilot program designed to help support female business owners and encourage more female entrepreneurs. It's just one small way Helcim can help and I owe that bit of inspiration to this book.
The Martian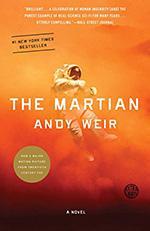 My final recommendation is going to be fiction, because sometimes you're looking for something a bit lighter or for some evening entertainment. I really enjoyed reading The Martian. It's about an astronaut who is one of the first people to walk on Mars, but after a dust storm forces his crew to evacuate he finds himself stranded on the planet. If you don't want to pick up the book, you can always watch the movie, but I still think the book is better!
There are countless great business books available to read, and I have a long list of books that I'm looking forward to picking up next. If there is a book we didn't mention that you really loved or that made a big difference for you and your business, let us know so we can add it to our reading list.