Only 15% of employees worldwide are engaged at work, for employees in the US and Canada the numbers improve slightly to 31%, this is according to the 2017 Gallup State of the Global Workforce report.
While these numbers may paint a sad picture of the current state of work, we don't believe this should be the case. Helcim Founder and CEO Nicolas Beique believes that fun and creativity can be core components of the workforce without compromising on productivity and success. Here are Helcim's three steps to creating and maintaining an engaged workforce.
1.) Start from the top
In our vlog How to Build a Great Team for your Business, Helcim's CEO shares his personal commitment to cultivating a work atmosphere that allows businesses to succeed. Beique acknowledges that of the two primary functions he sees in his role, establishing the company culture is one of them and that company culture can have just as much of an impact on whether a company succeeds as its products, vision, and plan. Cultivating an engaged workforce filled with passionate people is a commitment throughout all levels of the Helcim team.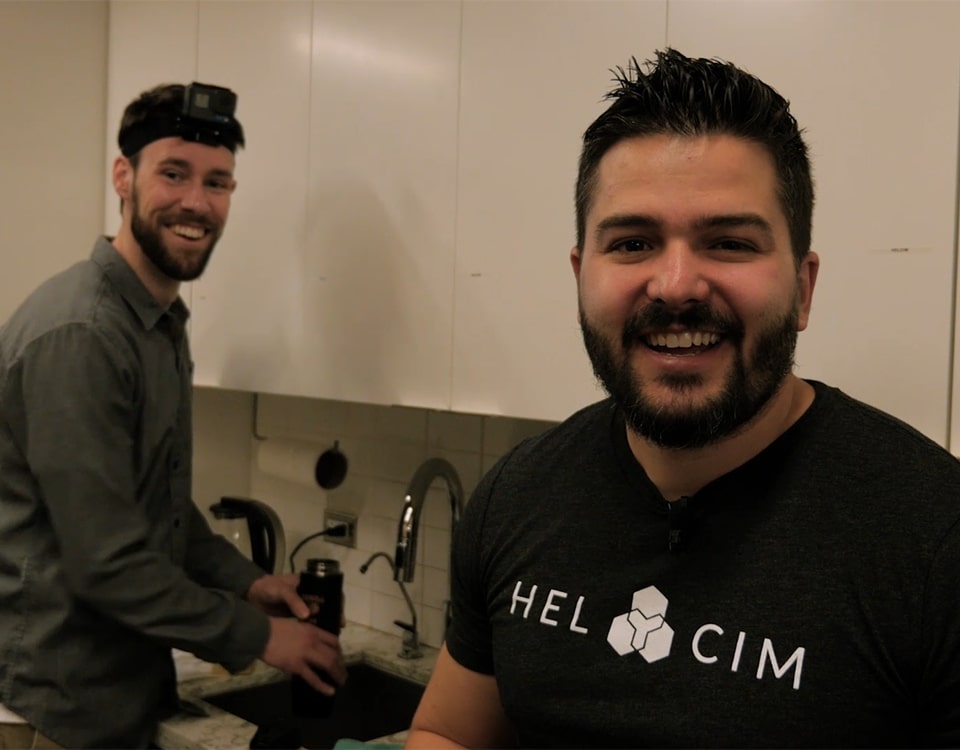 Our core values focus on the important role that employees play in company success and the value that Helcim places in each employee. By focusing on "˜be good to your team and your world' employees are empowered to contribute to success by working towards the reality that they want to live in and to contribute more than they take to the people, places, and the world around them. Helcim employees embrace knowledge and work closely together to collaborate on projects and learn from one another. With a diverse set of creative individuals in the office, we know that everyone still has things to learn and things to teach and by learning from each other we can create a more productive workforce.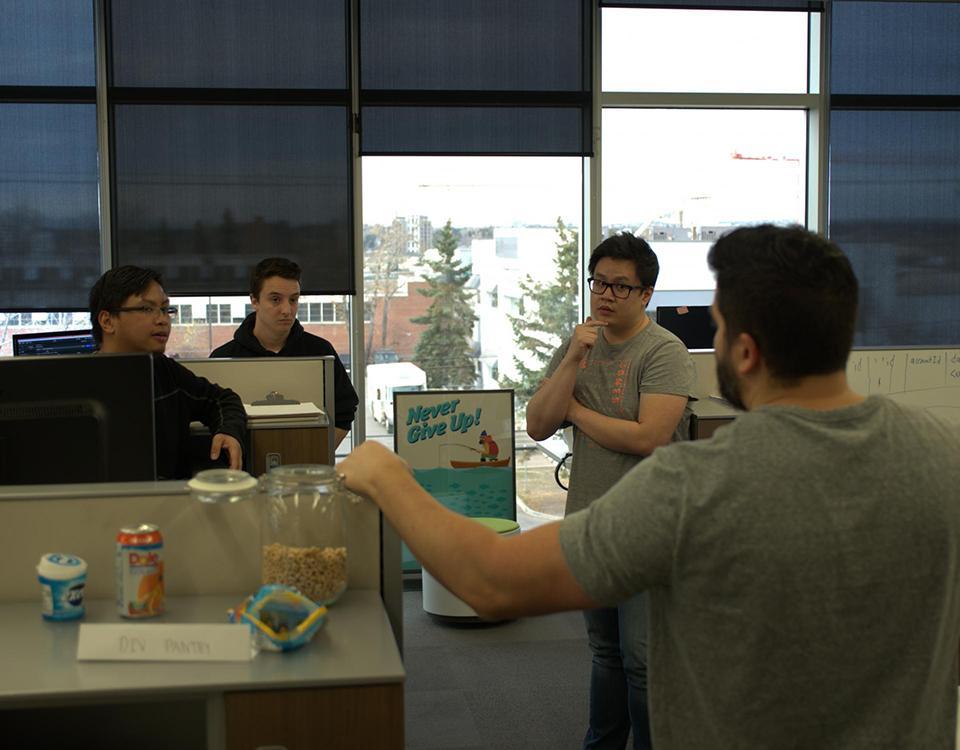 3.) Empower your team
Helcim believes in the importance of workplace culture and building a happy and engaged team. In our vlog The Creative Process of Making a Vlog we share why hiring creative people who bring energy, ideas and new ways of looking at problems is important in all industries. Cultivating an engaged workforce filled with passionate people is a commitment made by the leadership team at Helcim. All the teams at Helcim are encouraged to bring forward new ideas, try new ways of doing things, and to work on tasks that they are passionate about.
At Helcim, we believe that work can be fun, a bit messy, authentic, and engaging. Whether employees are buried deep in code, building a Lego wall feature, or filming the latest vlog, we want them to be engaged and happy to be at work. Employees spend about half of their waking hours at the office and by making these hours fun and productive employees are more likely to stay engaged and passionate about the work they are doing.
Subscribe to our YouTube channel for more inside looks at Helcim's company culture and the exciting projects employees are working on.