Socks
It's not Christmas without socks. And even if it's not Christmas, socks are still a great choice. You can never have too many"¦right? Plus, with socks like these, who wouldn't be stoked on a new pair?
Charging Pad
Did you know there are handy wireless charging pads out there that you can use for all your devices at once? What could be more convenient for the technology dependent business owner? There are a bunch of options on Amazon.

Peloton
Gym memberships are so 2019, right? What about a Peloton for that ambitious entrepreneur who wakes up extra early every day just to get their sweat on? (Not-so-fancy exercise bikes are also an option.)
Chocolate
Everybody loves it. ("˜Nuff said.) Here's a couple of unique spots to buy some: Ten Degrees Chocolate and Chocolates by Bob.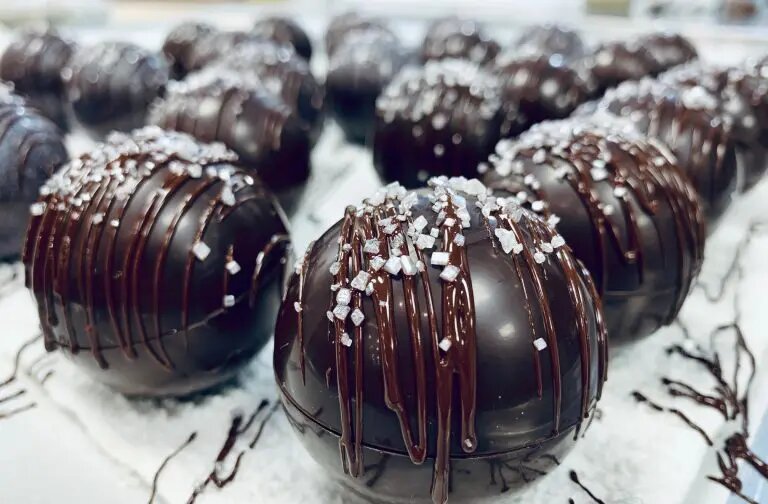 Photo Credit: Ten Degrees Chocolate
Passport Holder or Wallet
Entrepreneurs are always travelling, right? So why not a nice fancy passport holder? Maybe monogrammed? Or perhaps your entrepreneur doesn't travel, in which case there's always the passport holder's more common cousin-the wallet.
A Business Book
Most entrepreneurs read a lot. These folks are on the forefront of business development and innovation and are always looking to learn. So why not give them an inspirational book to read? (Like Phil Knight's Shoe Dog, an autobiography by the founder of Nike.)
Audible Membership
For the entrepreneurs who wish they read a lot but perhaps just don't have the time-go for an Audible subscription instead.
Masterclass Subscription
Masterclass has dozens of online classes from experts in a broad range of fields. Music, acting, cooking, wine-you name it. While there's lots to learn on Masterclass, these classes can also be a fun way for a business owner to de-stress and pursue a hobby after a long day at the office.
Apple Watch
A sleek-looking wrist watch that's also a supercomputer is stylish while making an entrepreneur's life easier. There are tons of smartwatches out there that will track your steps and come with other fancy features, but the Apple watch is second-to-none.
Quickbooks Subscription
Starting a business is hard work, and oftentimes business owners can feel like they're chasing their tail trying to keep up with all of the demands on their time. One thing that can save an entrepreneur headaches, time, and money is a Quickbooks subscription. Quickbooks makes accounting a lot easier for businesses and can take the stress out of bookkeeping.
Desk Items
Know an entrepreneur that spends all day at the office? Get them something for their desk that either looks good or serves a specific purpose. Gone are the days of the hole-punch and stapler-what about a new keyboard or wireless mouse? Or there's always a fancy paperweight.
An Experience
Get the entrepreneur who has it all something they can't keep (except for the memories!). Gift them a wine tour in summer, or a dogsled adventure in winter. An experience is always a great choice for a gift, as long as the entrepreneur in your life can find the time!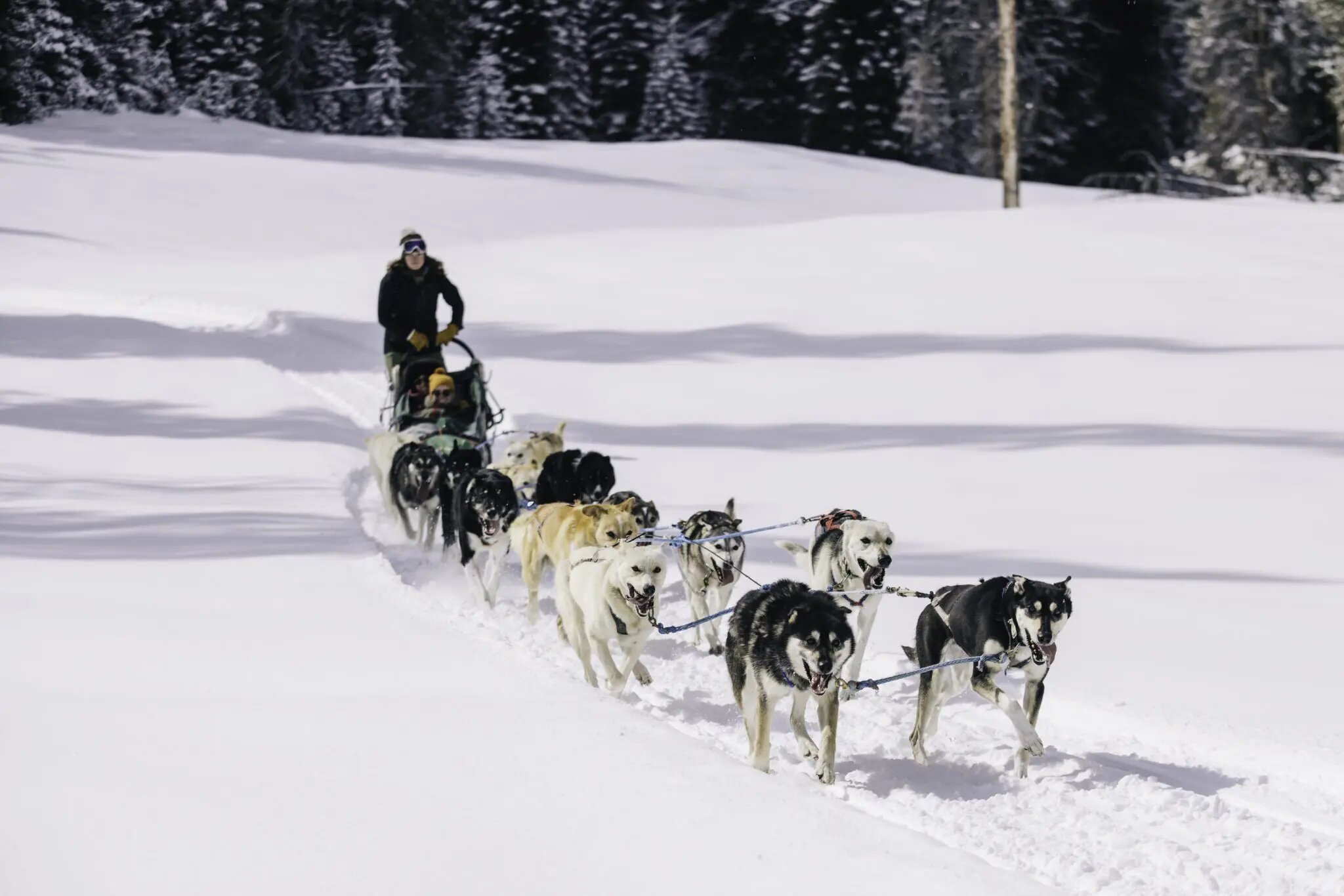 Photo Credit: Continental Divide Dogsled Adventures
Office Artwork
For the same reason as above: if your entrepreneur spends all their time at their place of work, get them something nice to look at while they're there. If they have a favourite painter or artwork, prints are easy enough to find online, or you can get something unique from a local artist!
Plants
What goes best with a growing business? A growing plant! Give an entrepreneur a nice succulent to brighten up their home or office and in addition to something beautiful they'll get an added dose of oxygen to the room!
A Gift Card To A Local Favourite
Who doesn't love a night out at their favourite local restaurant? Buy a gift card for an entrepreneur and support another entrepreneur at the same time! It's a win-win.
Craft Beer or Wine
Support local breweries and wineries by selecting a unique growler or bottle for your entrepreneur to try! (In Calgary, check out Screaming Toller brewing.)
Credit Card Reader
Okay. We had to throw this last one in there. An awesome credit card reader that's lightweight, portable, and user friendly like the Helcim Card Reader is a great gift for an entrepreneur who needs to accept payments!
Whether it's a birthday or holiday, we hope these gift ideas will inspire your shopping list for the entrepreneur in your life this year!