Helcim Online Food Ordering
.
Take control of your online orders and save the costly food app commissions! Add menu items in seconds to create a quick-order online store that lets you maintain control over your customer relationship, and serve your customers wherever they are.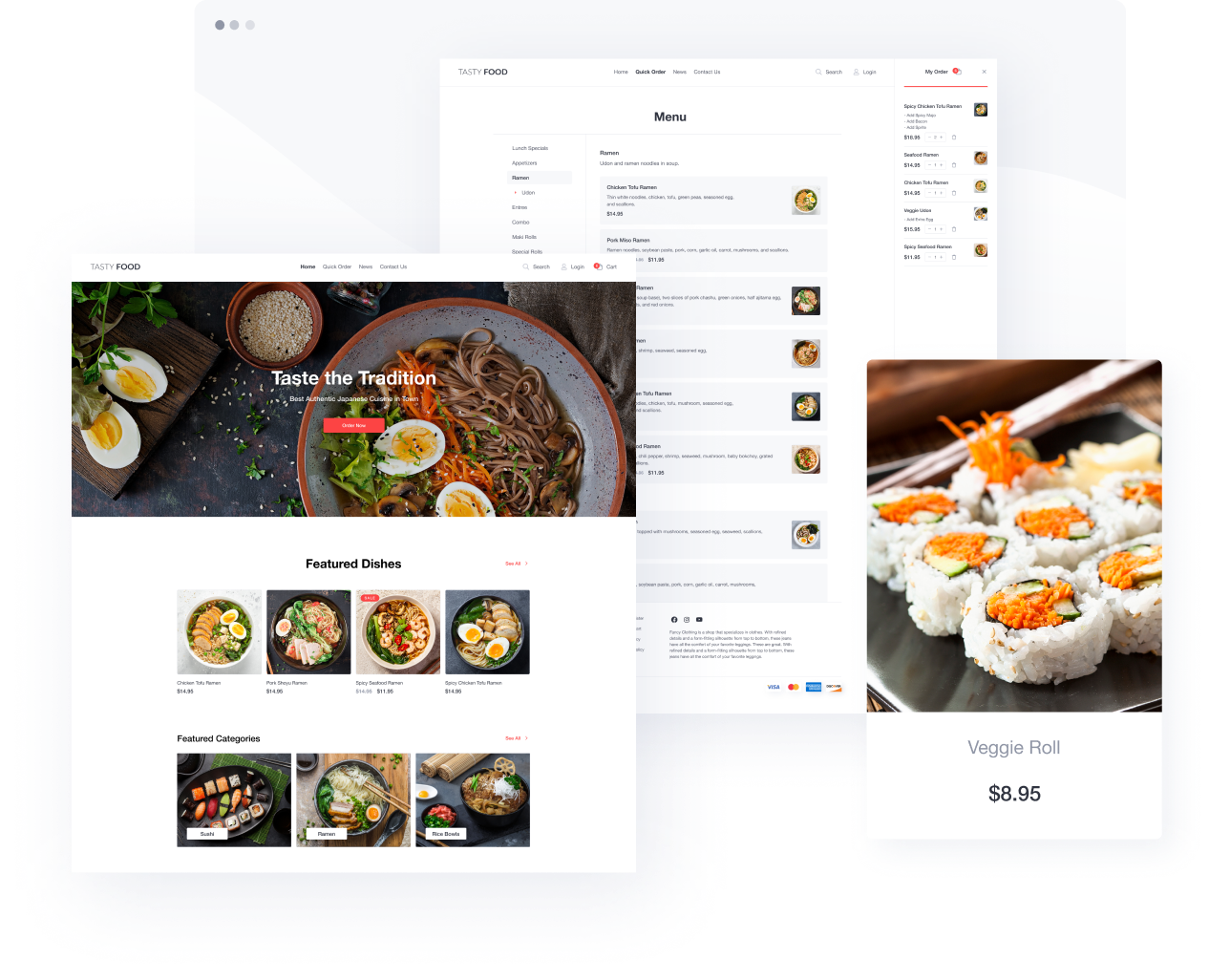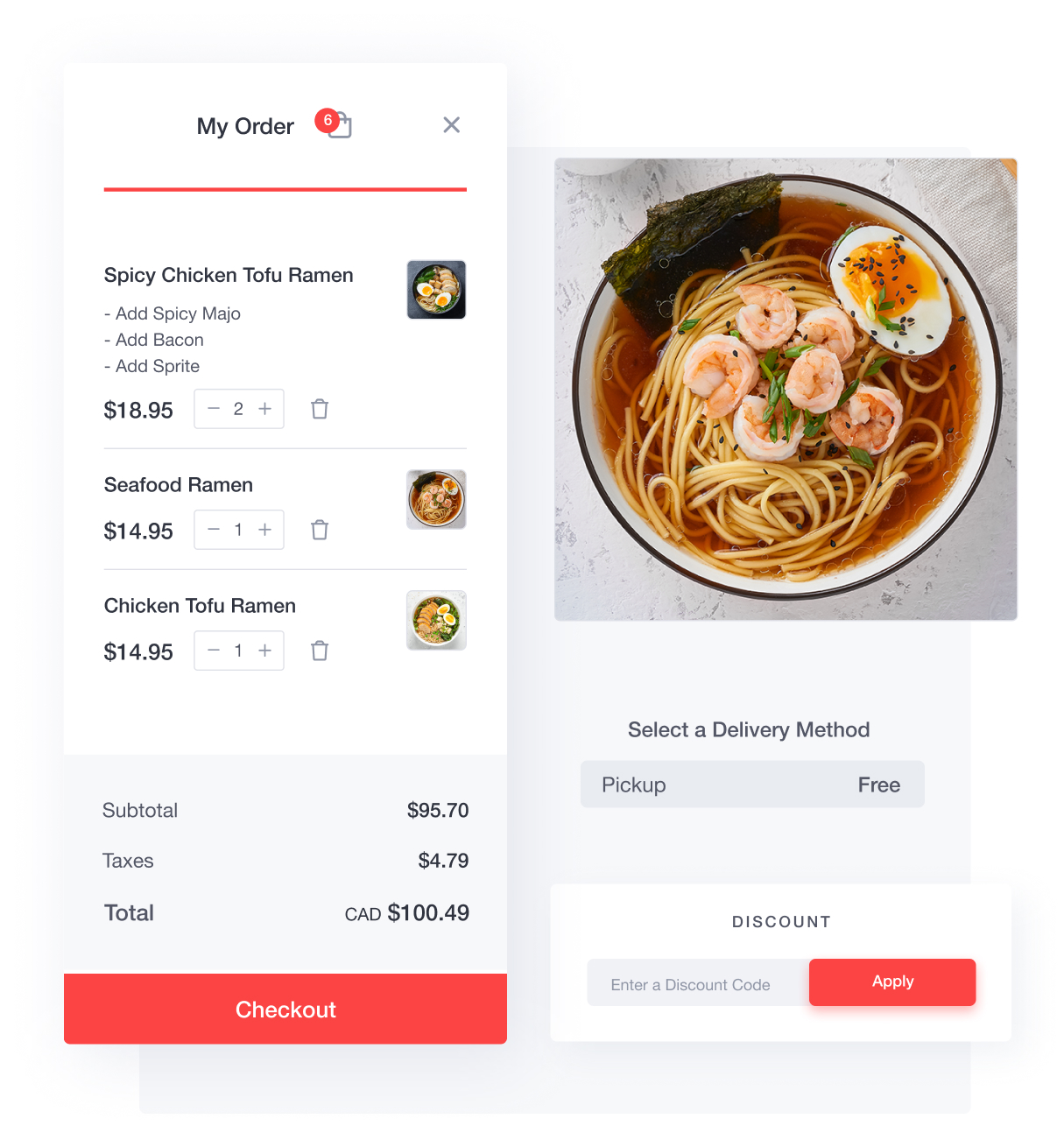 Everything You Need to Accept Online Orders
.
Offering online ordering to customers has never been easier. Helcim can host your online store for you, or you can embed your menu and order form into your existing website. Whether you're offering pickup, delivery, or shipping, the Helcim online store makes it easy for your customers to order from anywhere.
Create Your Online Menu in Minutes
.
Simply upload your menu items with pictures to add them to your quick order menu. Set up is easy and designed with you in mind, meaning you don't need to hire any web-designers or programmers.
Helcim's Powerful Payments are Built-In
.
As with all of our tools, payments are central to the experience. Even with online payments, you benefit from Helcim's lower rates and fast deposits.
Create Your Online Self-Ordering with QR Codes
.
Give your customers the option of a true contactless payment experience. Print and display unique QR Codes on your tables or at your front door to let your customers quickly pull up your online menu. Once open, customers can submit their order and pay in minutes.
Branded for Your Business
If you've already purchased your domain name, you can still take advantage of the Helcim Online Store features. We also offer advanced DNS services for more advanced users with custom needs. Our themes are fully customizable, so you can upload your logo and use your brand colors and fonts to ensure your store is on-brand.
Get Found by More Customers
The Helcim Online Store automatically optimizes SEO to give your business the best chance of being discovered online through search. For more control, you can choose to further customize your SEO settings for URLs, page titles, and meta descriptions.
Helcim Keeps Your Website Secure
When you enable your store, we automatically generate and install an SSL certificate on your website. There's no need to purchase your own certificate from a third-party provider, Helcim takes care of your hosting and security for you.
Check out the Tasty Food Demo to see Online Food Ordering in action.
It's time to
feel good
about your
payments
.
It's time to
feel good
about your
payments
.
It's time to
feel good
about your
payments
.
Sign up instantly with no
paperwork or commitments