Interchange Plus Pricing
.
Helcim offers lower processing rates for accepting credit and debit card payments thanks to our Interchange Plus pricing. Complete transparency and lower rates - that's better pricing.
What is Interchange Plus Pricing?
Interchange plus pricing is a billing method used by Helcim to give you complete transparency and greater savings. When you process a transaction we pass the interchange and card-network costs directly on to you, giving you access to the true wholesale rates. For our service, we charge you a set margin on top of the transaction, such as 0.30% + 8¢. The more you process, the more we reduce our margin.
As an example, if a transaction had an interchange and card-brand cost of 1.50%, you would be billed 1.50% for the transaction cost and 0.30% + 8¢ for Helcim's service. Your total cost on that transaction would equal 1.80% + 8&cent.
Savings & Transparency
.
Many old-school processors use "tiered" pricing, where you are charged a base "qualified" rate and then charged a "non-qualified" fee for most transactions. This results in rates that are much higher than needed.
By passing the cost directly to you and only charging for a single markup, interchange plus pricing gives you significant savings while creating a very transparent arrangement with your processor - you know our cost and margin!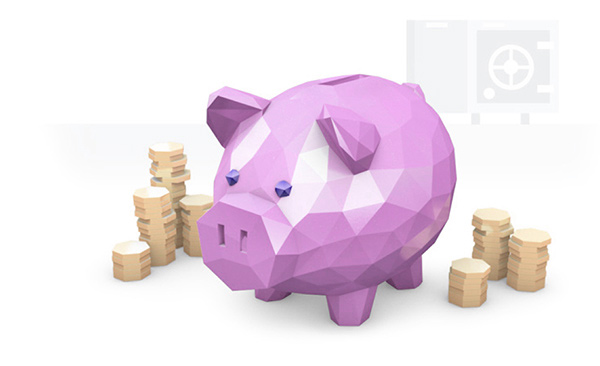 Comparing Pricing Methods
.
There are may ways that payment companies charge merchants for accepting credit and debit card payments. Below is a breakdown of the most common pricing methods, and how they compare to our interchange plus pricing.
Better Pricing.
Lower Rates, No Monthly Fees
No Contracts
Volume Discounts
Deposits in 1-2 Business Days
No Hidden Fees Whatsoever
Average PIN-Debit Rate
0.91
%

+ 8

¢
Discover Our In-Depth Payment Solutions
.
In-Person Chip, Tap & PIN
Card Vault & Tokenization
Interchange Plus Pricing
International Processing
Virtual Terminal
USD Processing
US PIN Debit Acceptance
Apps for Mobile & Desktop
Built-In PCI-DSS Compliance
Payment Gateway & Dev APIs
1-2 Business Day Deposits
Hosted Payment Tools
Easy Signup & Setup
You Deserve Better Payments
.
Lower Rates. Better Tools. Amazing Service.
Easily Sign Up in Minutes
No Hidden Fees or PCI fees
Interchange Plus Pricing
No Contracts or Commitments
Deposits in 1-2 Business Days
Friendly Service via Telephone or Email