As we near August 2022, most Canadians and Americans believe they are amidst a recession. Small and large businesses are starting to feel the pressure to prepare for leaner times, with pricing hikes and hiring freezes becoming the new norm. Yet, even with freezes, one of the most pressing issues businesses are experiencing is talent and labor shortages across the country.
In this article, we will dive into the Canadian and U.S labor markets and look at the main influences behind this trend- including which types of businesses are being hit hardest. While it's impossible to predict the full extent of how a recession and these labor shortages will impact us, we will share a few strategic steps you can take to win over and keep talent in a competitive market.
Setting the scene: The main characters of a recession
As you know, a recession characterized by injuriously slowed economic activity will last anywhere from six months to years. Like flies to honey, we will see a swarm of impending labor shortages, high unemployment rates, and decreased consumer spending.
Recessions can be caused by various factors, including runaway inflation, pandemics, and natural disasters. This latest hurdle was predicted to be the worst since World War II, a grueling backlash from the ongoing COVID-19 pandemic.
We saw the signs: pandemic restrictions and shortages led to businesses closing their doors and laying off workers. As consumers lost their jobs, they stopped spending money, further exacerbating the problem. The resulting decrease in economic activity led to a recession. onsumers alike, they are an unavoidable part of the business cycle. Downturns eventually lead to recoveries and periods of growth. As such, it is crucial to understand what causes recessions so we can prepare for them and minimize their impact on our lives.
A peek behind the curtain: What's really causing labor shortages?
It isn't just a pandemic thing- according to Forbes, labor talent shortages have been on a steady increase for the past decade jumping over 50% since 2010. Forbes explains that there were five other driving factors behind the labor shortage - all of which led to a record number of workers quitting their jobs last September.
The Wall Street Journal states two significant factors are at play in Canada. "First, employer demand for workers is red-hot, with Canada's unemployment rate sitting at record lows. Second, workers are switching out of low-paying jobs like community services at high rates."
One theory behind this is the glaring impact of COVID-19. The leading narrative was that while businesses were laying off workers and shutting down, so were programs and training opportunities.
The combination of workers who don't want to return to work, a phenomenon that has been dubbed the great resignation, and the lack of training available for new hires who would be entering the workforce by this time have meant there aren't enough people to work the service jobs we count on in our daily lives.
The plot thickens: Where have all the service workers gone?
If you look around, you might not see as many knobby-kneed teenagers in lifeguard chairs at your neighborhood pool this summer.
It's more complicated than ever to find someone to watch you swim laps at 6 AM every Tuesday. Aside from being inconvenient, it's worrisome. And there's a disquieting reason.
Here's why:
Lifeguards can start working at the age of 16 with their necessary National Lifeguard (NL or NLS) certification. Many pools also require lifeguards to teach swimming lessons which require them to take several courses.
Usually, these courses are offered throughout the year, and you can find a few opportunities at a local pool or go a little further if you need to get in sooner or recertify. Even when meticulously planned, it can take months to a year to get all your required training and practice hours done.
Pool closures, participant limits, and overall reluctance to rejoin or engage in public activities meant not only were the fresh-faced 14-year-olds not aging into lifeguarding jobs, but existing lifeguard certifications were expiring.
Plus, reluctance to go back to $17 an hour jobs where you, at best, were cleaning hair out of deck drains and yelling at kids to stop running and, at worst, performing CPR has meant your local pool might be cutting hours this summer.
Not just the thrillers- labor shortages across industries
This echoes similar phenomena happening across multiple industries such as restaurants and bars. Hosts and hostesses felt more than their share of hostility and frustration with vaccine restrictions and mask policies (In Canada, many service workers still sport these at work today while the general public has been mask-free for months.) After repeated closures and layoffs, industry experts point to a lack of trust from workers while trying to attract workers back despite hiring incentives.
However, of the large number of workers leaving their jobs, over two-thirds are retiring baby boomers finally taking the plunge or closing shop prematurely, according to research by Goldman Sachs economists. It turns out snowbirds may account for a significant gap in skilled labor, inflating the red-hot narrative of mass rage quitting and entitled millennials with over-the-top work standards.
Casting call: The key to attracting and retaining workers
Even though it's nearly been a year since the great resignation, economists warn that the labor shortage isn't over- in fact, it may continue into the next five years. Which begs the question:
How can you plan to stabilize your business?
Heads up: you might need workers sooner than you think
Although we lost a considerable chunk of retirees who were holding out for retirement or took it early, we still have an aging population of boomers who are still making their way out.
Make sure your retirees don't catch you off guard, leaving a gap when they leave. Case studies show that many businesses are shocked by the percentage of their employees who are eligible or fast approaching retirement. By anticipating openings, you can start to prepare for hiring needs.
Here are a few points worth considering when looking for your next candidate:
Dont: Avoid hiring older workers Many employers worry about hiring or retaining older workers for fear of them retiring too soon. According to The Columbia University Mailman School of Public Health, older workers keep their jobs for longer, are hard workers, create networking and connection opportunities, can overcome technological barriers, and are crucial for training future employees.
Do: Give young people a chance. One of the most significant challenges to the labor shortage is high unemployment despite a sea of open opportunities.
Why?
Employers want the experience and skills that come with time.
Young workers entering the workforce cannot compete with these inflated standards of older generations who worked their way up.
Millennials get a bad wrap, but by 2025, millennials are expected to make 75% of the global workforce.
So employers need to find ways to understand and work with them.
Extremely value-led, millenials are likely to take a pay cut for the right fit, so it's never been more important to revisit your company's values.
So how can you tap into this market of the Hollywood classics and young rising stars- AND keep them happy?
Create balance.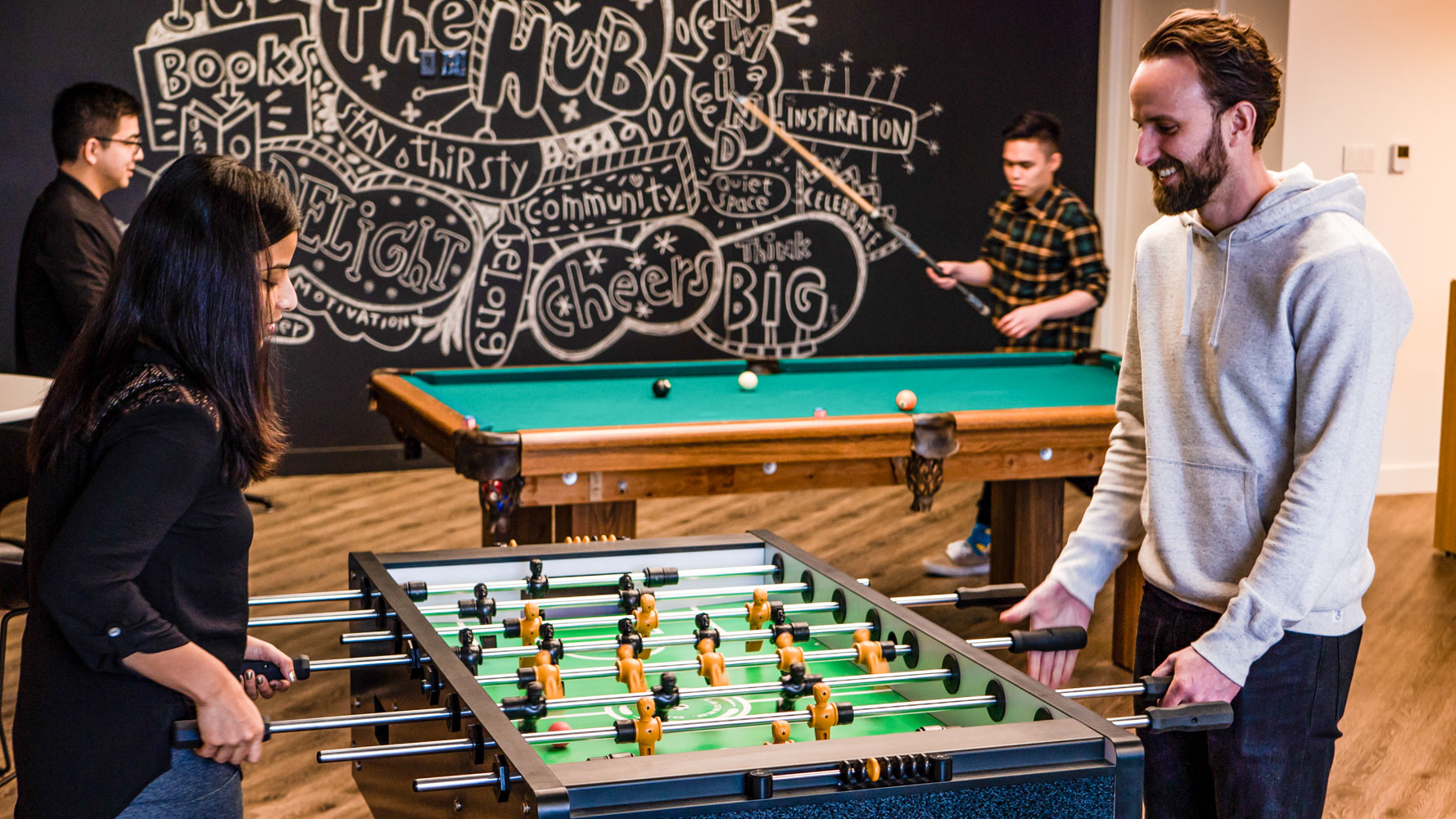 Especially in companies like startups, it is crucial to oscillate periods of hard work and rest. Create a positive culture where people are proud of their company values and mission.
You can do this by creating social committees and social activities- after a pandemic, it's never been more essential to build authentic connections and work in a healthy and collaborative space.
Another idea is to create incentives like referral and signing bonuses or give your employees stock options. What better way to build loyalty than incentivizing employees to invest in their work- monetarily and reputationally, especially when it is a business and cause they care about.
Incentivizing your employees to refer to their friends may keep them thinking about the people they know who would be a good fit. Plus, whom they send reflects on them (especially if they send you a dud), so while they get a bonus, you get a strong candidate.
Shake up the studio.
If the pandemic taught us anything, it is how much we can do from home. The third edition of McKinsey's American Opportunity Survey done on 25,000 Americans in spring 2022 demonstrated that 35% percent of respondents can work from home full-time, and 23% have a hybrid work schedule.
With employers outbidding each other to hire viable candidates, it has been more crucial than ever to incentivize your employees.
If working from home is not a reasonable option for your employees, consider a hybrid structure.
Most respondents offered the opportunity to work from home full or part-time would take it, even when working casual or temporarily.
Interestingly, older workers were less likely to be offered the same flexibility as young workers (which probably doesn't make them want to put off retirement.) Regarding Fintech, specifically computer or mathematical industries, 89% of respondents said they have work-from-home capabilities.
To stay competitive and keep employees long-term, it is worthwhile considering what works best for your employees in regards to how, when, and where they work and where you can give and take. It might be your only option. Oh, and a snack cupboard doesn't hurt either for when they come to the office (wink.)

Final Scene- A happy ending for your business
As businesses, we are navigating uncharted waters with a labor shortage. It is both a challenge and a unique opportunity for companies to reevaluate their employee needs and consider how their employees think. The combination of the retiring workforce and the untapped millennial workforce provides an opportunity for us to rethink how we incentivize employees and retain them.
Businesses should focus on offering incentives such as the ability to work from home, attractive company culture and values, and competitive benefits. Millennials are an untapped resource that businesses can draw from by appealing to their desire for flexibility and creativity in the workplace.
While we wait for things to stabilize, let's consider how our employees think and what they want to attract them to our businesses. What strategies have you used in your business to attract (and retain) top talent?