Accept Online Payments With Helcim​
.
Whether you need to launch an online store from scratch or add payments to your current site, Helcim has the complete online payments solution your business needs.
Ready for Better Payments?
It's everything we do better that makes us the best option for your business.
It's About the Fees You're Not Paying
.
Helcim will reimburse you the chargeback fee if you win the dispute.
Create an Online Store & Reach More Customers
.
Helcim lets you create a beautiful, fully-hosted online store in just a few clicks.
Everything You Need to Sell Online
.
Creating an online store and accepting payments online has never been easier. You can easily create custom content pages, add a blog, and have full control over your store's settings.
Add Payments to your Current Website
.
Easily add seamless and secure online payments to your existing website with Helcim's Hosted Payment Pages. Or create a Payment Page and simply send the link to customers without the need for a website.
Integrate Payments With Helcim's Powerful Developer Tools
.
Helcim comes with a full payment gateway API, allowing you to integrate your website, shopping cart, billing system, or application directly with our powerful payment platform.
Accept All Payments at No Extra Cost
.
One single Helcim account offers you the flexibility to accept payments from your customers in-person, online, in-app, over the phone, by invoice, and more.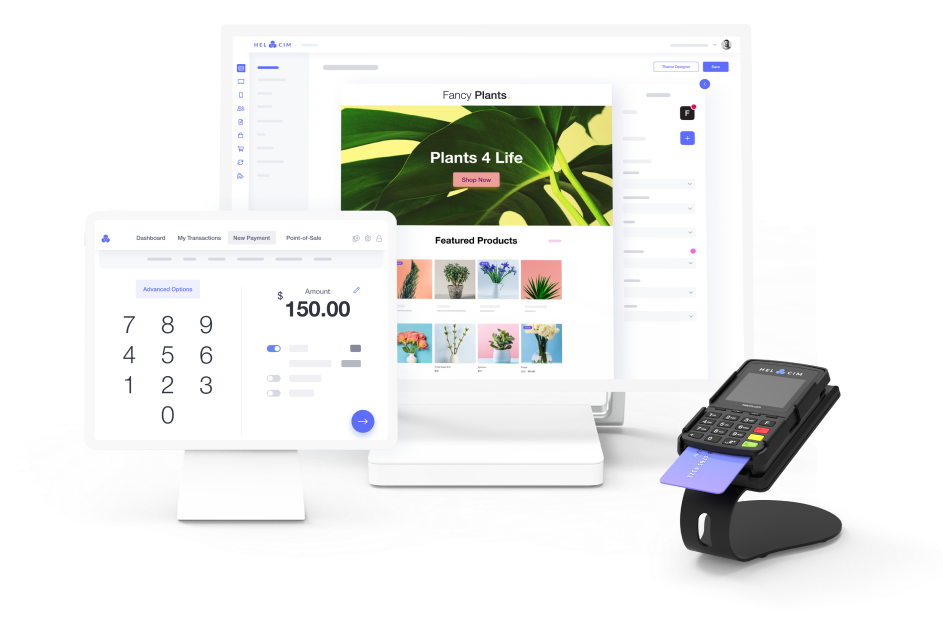 Sync Your Accounting with Ease
.
While we can't do your accounting for you, we can work to make it a little easier and save some time. Sync directly to Quickbooks Online, or export financial information by CSV to keep your books up to date.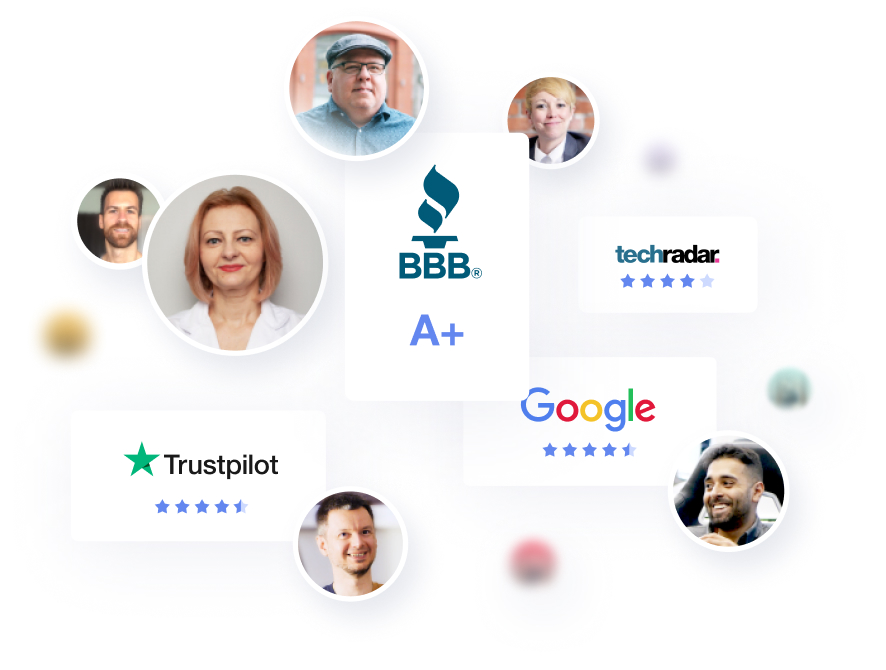 Trusted by Thousands of Businesses Like You
.
Don't just take our word for it! Our merchants love that we're available and that we put them first.
Helcim's Award-Winning Payments Solution
.
Industry experts agree that Helcim offers peace of mind and affordability while helping you grow your business.
MerchantMaverick.com
"Helcim is hands down the best overall merchant account provider"
Business.com
" Helcim is the best credit card processing company for small businesses"
USNews.com
"Ranked #1 in Best Credit Card Processing Companies of 2021"
BusinessDough.com
"With their transparent pricing and stellar reputation, you really can't go wrong with Helcim"
BusinessNewsDaily.com
" Helcim is the best credit card processor for established small businesses"
TopTenReviews.com
"Affordable, transparent and supportive, this is a great option for most SMEs"
CardPaymentOptions.com
"A great option for nearly any merchant"
PCMag.com
"Helcim provides credit card processing the way small businesses need it: with complete transparency"
TechRadar.com
"All in all Helcim is to be commended for offering such a flexible range of options and it's clear that the company realises that the needs of businesses are many and varied"
Lower Rates, No Monthly Fees
It's time to
feel good
about your
payments
.
It's time to
feel good
about your
payments
.
It's time to
feel good
about your
payments
.
Sign up instantly with no
paperwork or commitments