Accept payments on your computer by logging into your Helcim account from any workstation, tablet, or smartphone, and entering the payment details in the secure payment form. That's accepting payments made easy.
Process Payments From Anywhere
.
The Helcim Virtual Terminal is perfect for taking payments remotely or over the phone without needing a card reader. By logging into your Helcim account, you can either key-in the customer's payment info manually or simply select the customer's card stored in the card vault and run the payment right from your computer, tablet or phone.
Billing Repeat Customers is Fast & Easy
.
Easily add your existing customers to orders and use the information in their customer profile for fast and easy billing. Or, set up a recurring payment plan to automatically bill your customers at defined intervals.
Better Security with the Card Vault
.
Helcim tokenizes sensitive credit card information so that it never touches your system, meaning we take the risk of storing credit card numbers off your hands while still allowing you to process new payments whenever you need it.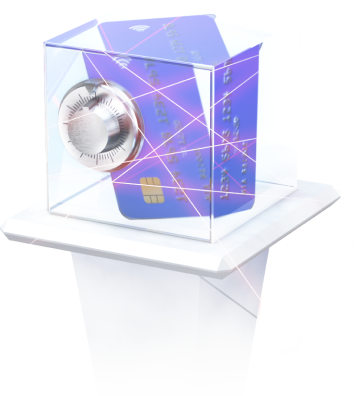 You are in control. User accounts are unlimited and have customizable permissions, so you can create as many as you need, however you need them, to suit the roles on your team.

Say Goodbye to PCI Compliance Fees
.
Helcim's entire platform is PCI compliant, which means it's easy for you to keep your business secure and compliant too. You can quickly and easily generate your PCI compliance certificate at no additional cost.
We help you increase your cash flow with deposits completed within two business days. Processed funds are deposited into your chosen bank account. There's no need to switch banks or open a new account.
Protect your Business with Helcim Fraud Defender
.
Reduce the risk of chargebacks with the built-in Helcim Fraud Defender. Every transaction is analyzed using an array of factors that generate a score informing you of the perceived level of risk, giving you the opportunity to decide whether you should complete or stop the sale. For added peace of mind, you can set Helcim Fraud Defender to automatically decline transactions with scores that make you uncomfortable.
If you're planning to accept card payments remotely then a Virtual Terminal is a must! It's a secure software application and currently the safest and most efficient way to accept payments over the phone.
Yes. When you sign up for a merchant account, Helcim facilitates the entire process and grants you a merchant ID. From here, you can get started with your virtual terminal right away.
Signing up for Helcim is easy, and takes just 5 minutes. Plus, all Helcim accounts include complimentary access to our virtual terminal.
Using our virtual terminal is a breeze. Our team has created an interface that is sleek, modern, and user-focused. The virtual terminal interface is also optimized for desktop or mobile use.
Transactions can be securely processed using Helcim's Virtual Terminal whenever your customers need to pay without visiting your business in-person. Helcim tokenizes sensitive credit card information so that it never touches your system, which means you can accept payments using the Virtual Terminal without taking on the risk of storing credit card numbers.
Helcim's Virtual Terminal automatically sends a receipt via email to your customers.
It's time to
feel good
about your
payments
.
It's time to
feel good
about your
payments
.
It's time to
feel good
about your
payments
.
Sign up instantly with no
paperwork or commitments