Helcim Hosted Payment Pages​
.
Payment pages are an easier way to accept online payments. Securely add seamless payment functionality to your website, with no programming required.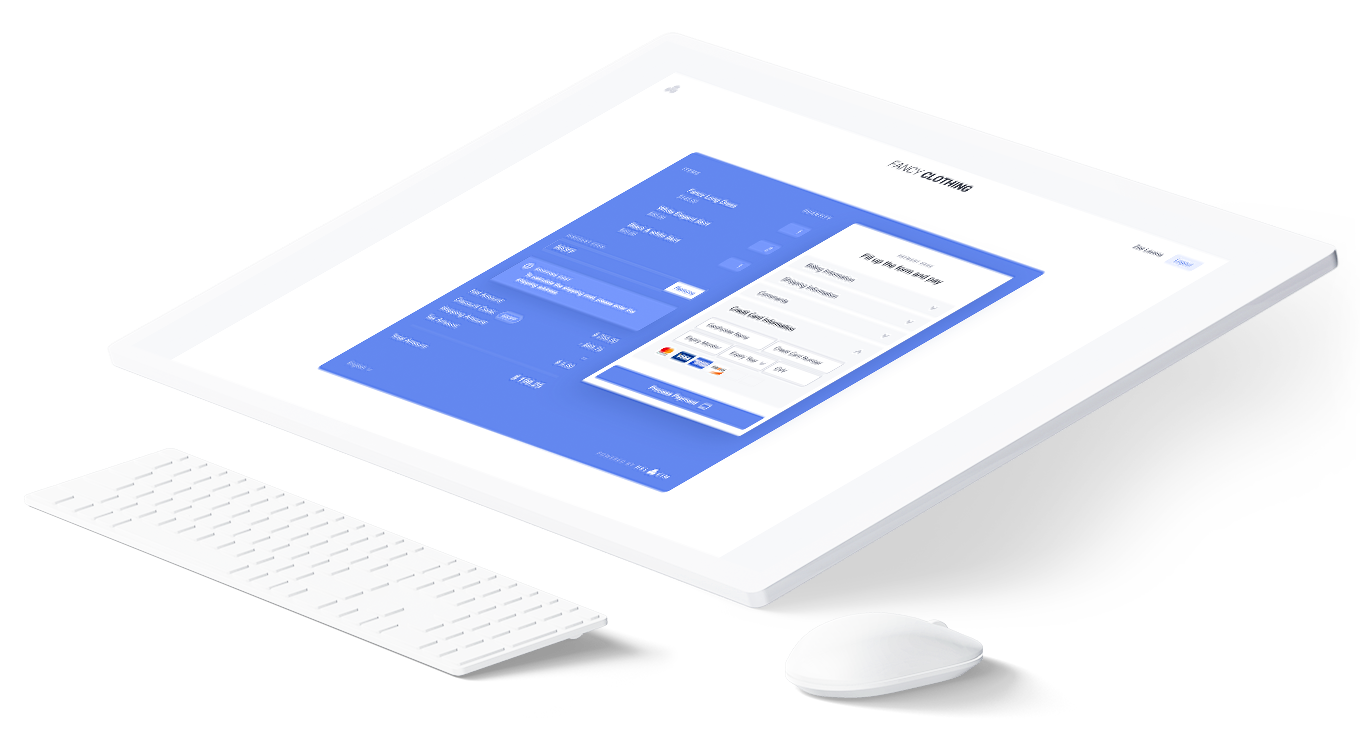 Helcim's Hosted Payment pages can be used for a wide variety of reasons depending on the information you need to collect.
You Control the Payment Experience
.
We want to make adding payments to your website as easy as possible, so there's no need to spend time or money hiring somebody to program a custom solution for you. With only a few clicks in our payment page wizard, you can choose which information fields you want to collect, the amount you want to charge, and customize the look and feel of the page to match your brand.
Custom Data Fields Means Flexibility
Your payment page can be as simple as just asking for credit card information, or it can be made to display items purchased, require billing and shipping information, and much more. You select what fields are shown, what fields are required, or create unique fields such as text, drop-down, and checkbox selections.
Fully Customizable Design
You can customize and brand your payment pages using the easy-to-use theme designer. Upload your logo, choose which fields are displayed, and create custom headers and footers with our content management system. Advanced users can fully modify the payment page's CSS (cascading style sheets).
Create a Shopping Cart with "Buy Now" Buttons
.
The Helcim Hosted Payment Pages can be used as a shopping cart and you can add "Buy Now" buttons to an existing website. Customers will be able to add or remove items and the shopping cart will automatically calculate taxes and totals. You can even add shipping methods to create a full ecommerce experience.
Add a QR Code anywhere customers interact with your business for easy, contactless payments. Direct customers to your online store for online checkout and payment, or create custom payment pages for everything from purchases, donations, rentals, gratuities, and more.
Helcim's Powerful Payments are Built-In
.
As with all of our tools, payments are central to the experience. Even with online payments, you benefit from Helcim's lower rates and fast deposits.
You can accept payments wherever your business takes you with our mobile card reader. You can connect the Helcim card reader to your mobile device via Bluetooth, or plug it in to your desktop. The card reader accepts payments by tap, chip and pin, or swipe.
You can accept all major card brands with the Helcim Card Reader, including Visa, Mastercard, Amex, and more!
It's easy to get started with the Helcim Card Reader, just follow our user-friendly prompts for the initial startup. If you ever get stuck along the way, don't sweat it. Helcim has instructional guides, support videos, and an entire team of helpful Merchant Experience specialists available to assist you.
Helcim encrypts all sensitive merchant data and cardholder data using Advanced Encryption Standard (AES) with 256-bit keys. To meet PCI compliance requirements, all sensitive cardholder fields which are processed via the credit & debit card reader, including name, card numbers, expiry dates, and cardholder addresses (for AVS) are encrypted and securely stored.
While leasing might seem like a cost-effective option upfront, the monthly fee other payment processors will charge you to rent equipment can add up over the life of your contract. Learn more about why we never recommend leasing your hardware.
When you order a Helcim card reader, we work hard to ensure it reaches you as quickly as possible. Please know that shipping can take up to 5 business days for businesses for US locations and up to 7 business days for Canada.
It's time to
feel good
about your
payments
.
It's time to
feel good
about your
payments
.
It's time to
feel good
about your
payments
.
Sign up instantly with no
paperwork or commitments