The internet has revolutionized how we communicate and find information - and of course, how customers shop.
As more customers flock online to make purchases, they are increasingly looking for retailers with online stores. To meet this demand, many physical retail stores are adding an online store to become what has been dubbed a "˜brick and click store'.
So, Why Do People Buy Products Online?
A GFK study found that online shoppers were looking for a larger selection of products, more competitive pricing, and the convenience of shopping from home.
If you run a brick and mortar retail store and are on the fence about becoming a "brick and click', here are four benefits to consider.
Adding an Online Store Turns You Into an Information Destination
Currently, 81% of consumers use the internet to view and research products, according to a study conducted by General Electric. You can capitalize on this by opening an online store that showcases, explains, and convinces visitors to buy. Because consumers are shopping across platforms on phones, they often shop the same stores online and in-person. This means that by adding an online store, you can boost your in-store sales.
Your online store also gives your brand more internet presence. When new web customers visit your online store, you can encourage them to write reviews and comments on your site and extending social media. This is known as social proof and is an extremely effective form of marketing. Not only can you use your online store to sell more, but you can also use it as a marketing opportunity.
An Online Store Allows You to Sell Where You Couldn't Before
Opening an online store is just like opening another location, except the new location reaches shoppers who are unlikely to visit your physical store. You can tap into new markets in other cities, countries, and continents if you wish.
The online store also allows you to promote your website and use your social media platforms so new customers can find you in new places, such as Facebook or Instagram.
The extended reach is what makes adding an online store a crucial part of your business and could be the differentiator between you and your competitors.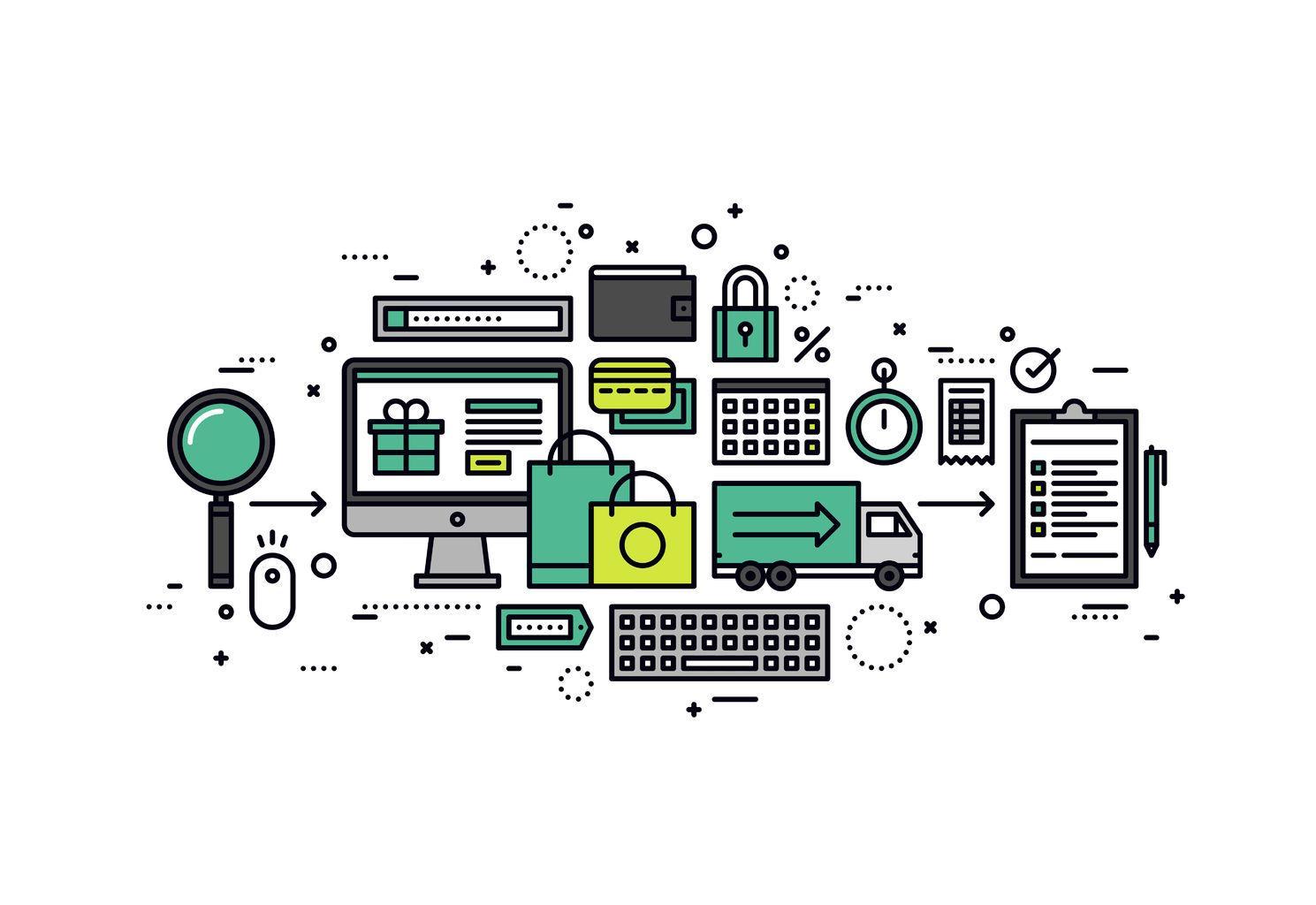 An Online Store Helps Improve Your Customer Relationships
In a traditional retail store, people who walk in and leave without becoming customers don't tell you why. However, a virtual customer who enters your online store leaves a trail of clues in the form of data.
You can track and measure this data using analytic tools already built into your online store, or use free online tools such as Google Analytics and Similar Web. The analytics can show you what the customer did, including what items were added to a shopping cart, or how long the customer spent on a particular page. Once you've learned more about your customers from your analytics, you can improve the customer experience by working on what customers liked and what they didn't.
Another way to improve customer relationships through your online store is to use it to collect customer data into an integrated customer relationship management system (CRM). A CRM tracks both customer data and interactions. Your online store then uses this data to adapt to the customer, by suggesting products, providing special offers, and sharing other incentives based on the customer's interaction with your business. This gives your customer a personalized experience, so it feels like your online store is reflecting on what that person wants. And it all takes place on auto-pilot.
Blur the Lines Between In-Person and Online Shopping
Imagine: A customer using a smartphone views your products on social media, visits your online store, makes a purchase, then comes drops by your brick and mortar store to pick the item up.
Creating this kind of seamless experience is called omnichannel and it means your online and in-person stores are fully integrated. This is what makes the addition of your online store an extension of your business rather than another separate business.
Over to you.

Can Your Business Benefit From an Online Store?
That's for you to decide. Whether an online store helps you sell more products to existing customers, or sell to more customers across the globe, an online store is an incredible tool.