When Wendy Voelk needed a point-of-sale (POS) system that would allow 40 tow truck drivers to accept credit cards, she didn't know where to turn.
"There weren't a lot of options 15 plus years ago," she says. At the time, her drivers were using "manual credit card machines with thermal paper slips. As credit card fraud became more prevalent, and with the advent of "˜chip' technology, we decided to investigate mobile solutions." She started looking into POS providers.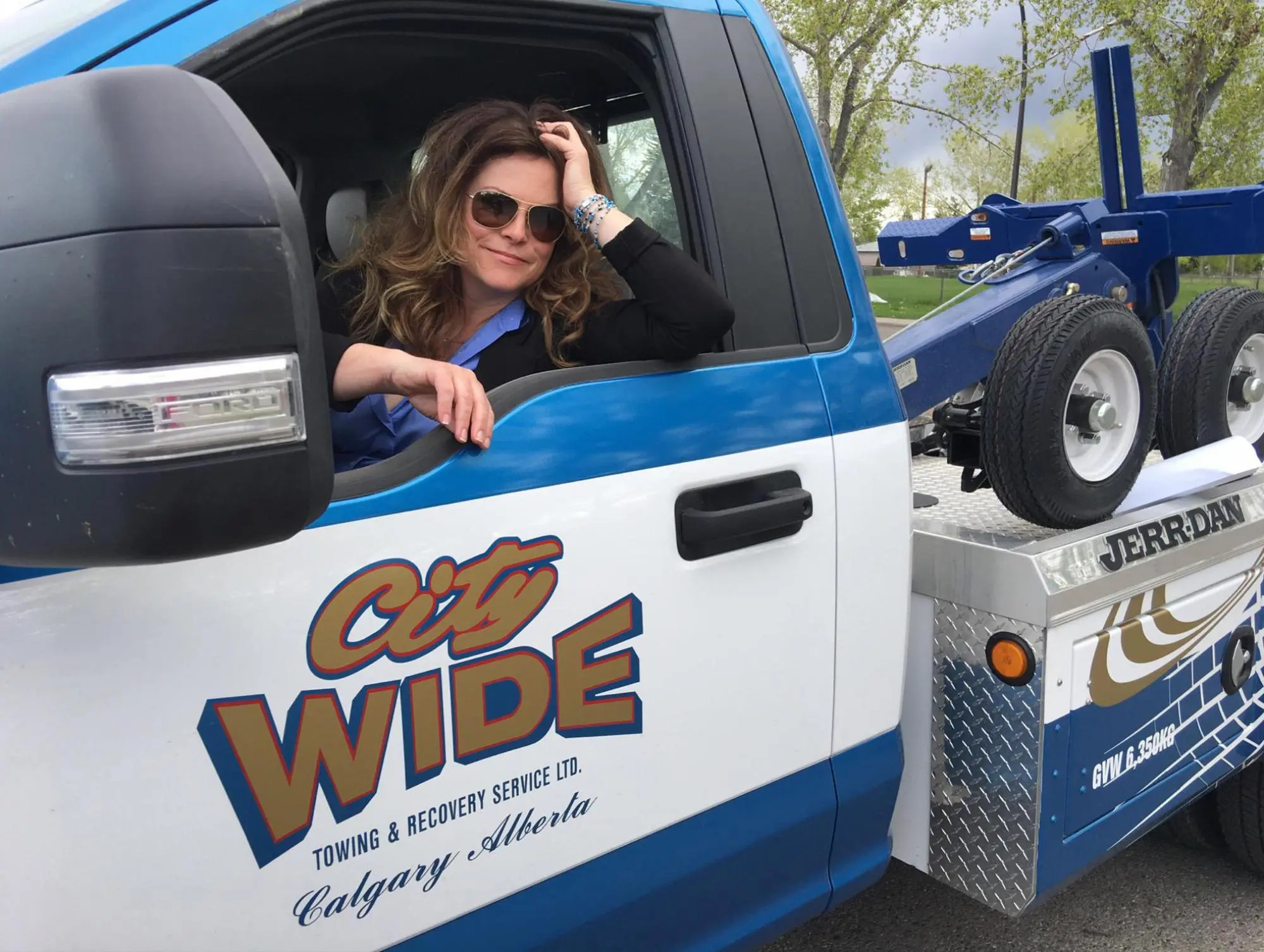 The Search for a POS Provide
Wendy asked other businesses for suggestions but found most people didn't know much about their POS provider. "We didn't really shop around," she says. "We went to the bank and they suggested Moneris." She opened an account with them, but soon switched to a better deal that was being advertised by Global. The Global salesperson issued 40 machines to City-Wide Towing; instead of creating a corporate account, each machine was set up with an individual account that cost $60 per machine, per month. "We didn't know, we went along with it," Wendy says. "As a business owner, you don't feel like you have choices."
When Wendy's statement came in, it was more than 60 pages long. Instead of the low advertised rate that had drawn her, Wendy found she was actually paying an average of 3% for credit card processing. This was because the majority of credit cards her business was processing did not fall under the discounted rate. Wendy was shocked that her processor could omit details that were costing her business thousands of dollars each month. "They don't advertise these things," she says. "They should have to disclose what you're paying." The statement also revealed several additional fees Wendy had never heard of, including PCI Compliance and admin fees. These fees were tacked onto each of her 40 POS accounts. That meant Wendy was paying $100 per machine, per month - $4,000 - on top of the 3% rate for credit card processing fees.
Challenging an Unfair Contract
Unhappy with the situation, Wendy contacted her rep. "We tried talking to these folks and it was not a good conversation," she says. "They provided little support or options when we challenged the high rate and fees."
When negotiations stalled, Global advised Wendy that the contract had "˜auto-renewed' while they were in talks. The commitment had been renewed for another three years on refurbished machines.
Wendy kept pushing her rep for a resolution but struggled to get results. "You always feel like you're dealing with a giant monster," she says. Next, Wendy's processor outsourced customer service and she lost contact with her rep. "We weren't big enough. We were making a fuss over rates and they wouldn't talk to us," she says. "They just weren't a very good partner."
Seeking an Ideal Business Partner
Wendy was looking for a processor that would be a real partner to her business. "Every year we see more and more credit card sales, and the cost to take credit cards, in our industry, does not get passed onto the consumer. People don't plan to be towed," she says. "It can be an unexpected costly expense. If you get a car towed from Banff to Calgary (a distance of 125 km or 78 miles) it can easily cost $300 to $400. Many people will pay with a credit card; it's a big part of our business."
When Wendy was researching cloud environments for their systems, she met a sales rep who knew of a local company that was competing with big POS providers. "He told me he had a really cool client that was doing something really great as a processor." The company headquarters were in Calgary, the same city as Wendy's offices.
Back at work, Wendy visited the Helcim website. "It was shocking, how transparent it was," she says. She called Helcim and was amazed that "people answered the phone right away." It was a sharp contrast to her previous experiences when calling other processors. Wendy remembers a time when "one of my workers was on the phone for an hour and they kept asking for the bank account number. You can't ask for that. My staff doesn't even have the bank account numbers," she says. "They're so out of tune with customer service."
During her initial conversation with the Helcim team, Wendy says "I kept saying, "˜You're kidding, right? What's the catch?'" Eventually, she began to lose her apprehension. "I think Helcim really nailed it because this is exactly what people get most frustrated about." She opened a Helcim account for City-Wide Towing.
Replacing Terminals with a Reliable POS Provider
As a Helcim merchant, Wendy wanted to replace older POS terminals that had issues, as they caused her drivers to spend a lot of time trying to accept payments. "Our drivers are all commissioned, so to them, time is money and the more I can make them efficient, the happier I can make them."
In the past, dealing with machine issues meant Wendy had to call her processor, then make an appointment with a guy who would come swap one machine out at a time and "give us an old junker." This was a problem; when terminals work, drivers can cut down the time they spend driving people to bank machines. When terminals don't work, it costs the drivers time, mileage and money.
Through Helcim, Wendy exchanged all of her terminals for ones that are "a lot newer." She was able to update her equipment systematically, instead of one at a time. Recently, Wendy swapped the universal SIM cards out of all her machines over about a month and "it helped fix delays in productivity." Wendy gives the Helcim team an "A for effort" for processing her terminals as a batch. The new terminals mean that "everything is automated and the drivers don't have to do anything."
Seeking Security for Card-Not-Present Transactions
Currently, Wendy is looking to accept card-not-present transactions, a common scenario in her business is when the person who is paying for a tow is not the person at the vehicle. "A lot of people have a son or daughter who breaks down, and they're trying to send a wire transfer from another province or they're out of the country," she says.
Currently, City-Wide Towing tries to only take "card present" transactions, due to the high rate of chargebacks and fraud. "We get a lot of calls and you're never 100% sure. Our drivers sometimes travel hundreds of miles to pick up stranded customers, which can be expensive if a payment does not go through."
To solve this problem, Wendy's company has developed a new system and is currently looking at the billing feature in Helcim Commerce. She likes the idea of being able to email a bill to a parent, who can click on it and pay immediately, so no one has to wait around for a wire transfer. "It looks pretty professional," she says. "And life's easier."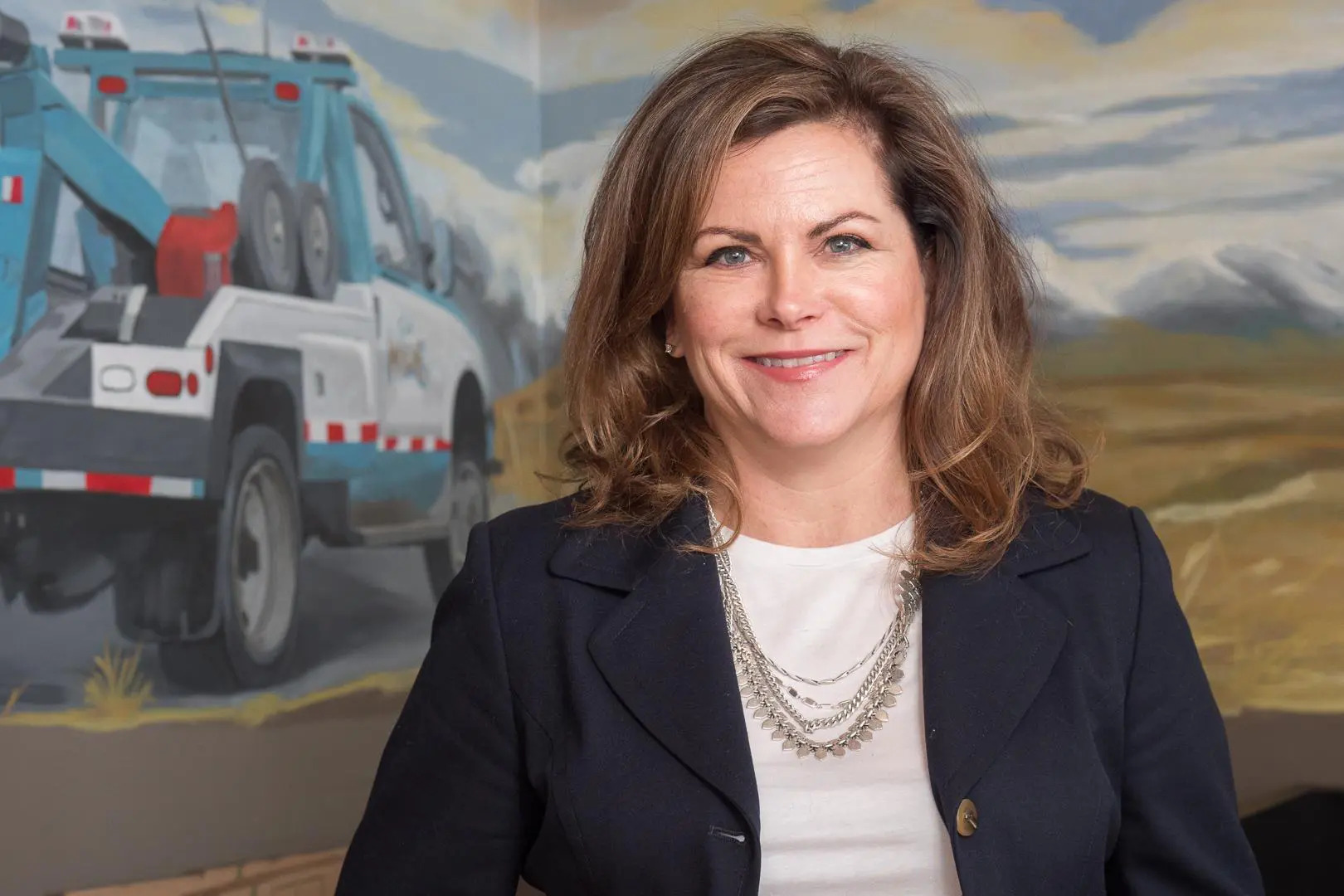 Working with a Trusted Payment Partner
City-Wide Towing is expanding by using new systems. Wendy likes that "Helcim seems to be aggressively developing different types of technology. There are lots of options." She's working closely with her rep and says it's like "connecting with a partner, not a POS provider". I feel like everyone is very interested in our business and that they're happy we're doing well. Helcim is a great partner and customer service really is their focus."
Empowered to grow, Wendy looks forward to the future of City-Wide Towing. "I really feel like we can succeed. Visit them at http://citywidetowing.com/
If you want to see how Helcim can help your business, check out our website to learn more about the powerful tools that are included with everyone Helcim Account and review our transparent and honest pricing.