We've just raised a $16 million Series A, co-led by Information Venture Partners and Aquiline Technology Growth, with follow on from Accelerate Alberta Fund III as well as key ecosystem individuals.
This is the first time in our company's history that we've brought in investors. For those of you familiar with Helcim, bootstrapping has been a big part of our identity and this represents a big change for us. With Helcim being first and foremost about transparency, I want to open the curtains and share what led us to this decision, what the process was like, and finally what it means for Helcim and the future of our merchants.
Helcim's evolution
I started Helcim many years ago in my parents' basement. A little Calgary company reselling merchant services on behalf of a large legacy processor. The business was quite different in its original form, but the essence was established early. Empower small businesses to accept payments and treat them with the dignity and respect that most banks were not giving them.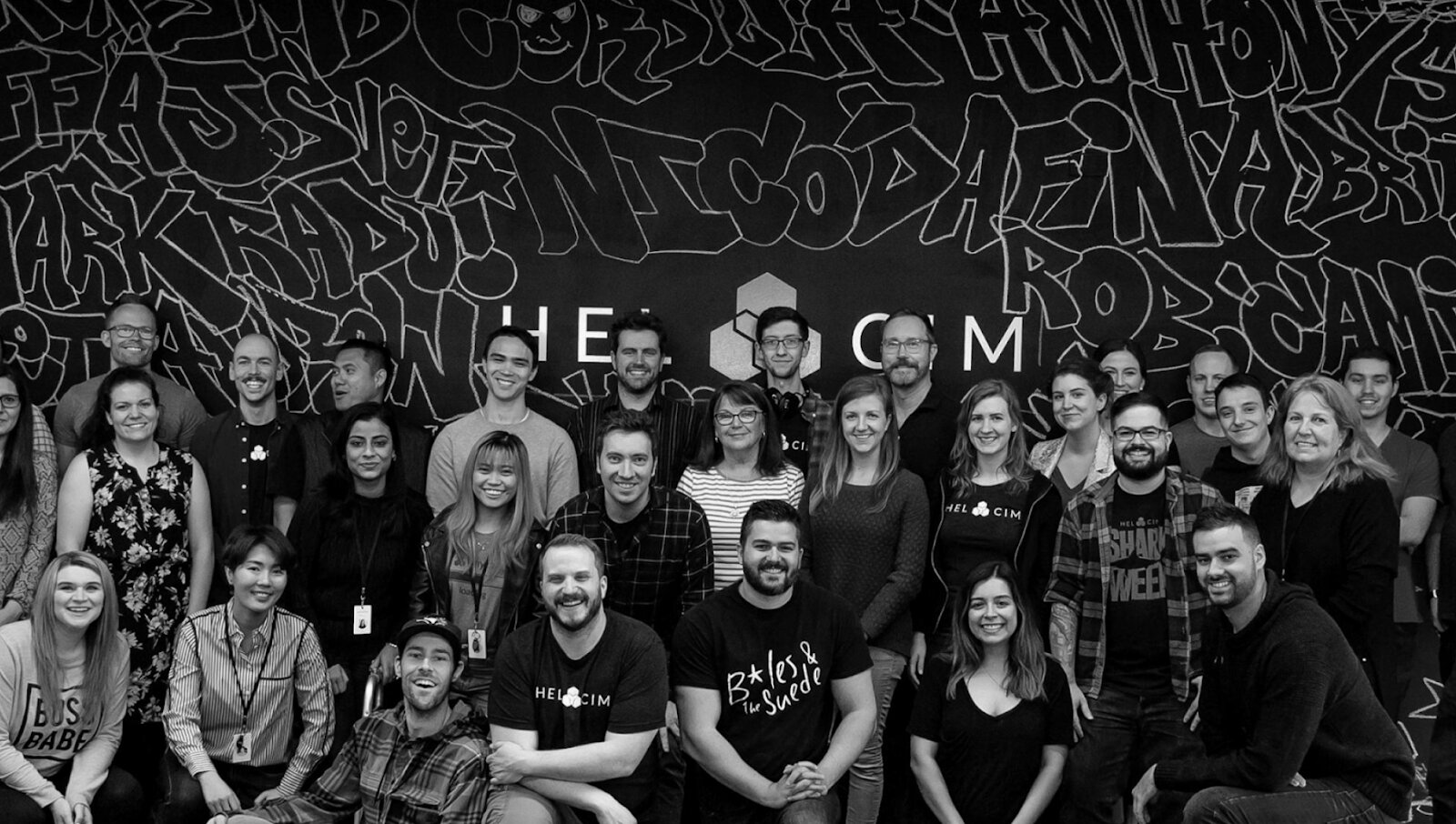 The Helcim team back in 2019
Over time that mission changed into wanting to become the world's most loved payments company, and we realized that in order to make it happen we had to step out of the shadows of being a reseller, and become our own payment company. We embarked on a multi-year journey to make it happen, and finally relaunched Helcim 2.0 in June of 2020.
The limits of bootstrapping
I am immensely proud of what the team and I have accomplished as a bootstrapped company. We have done what so many said would be impossible - we built a payment technology stack from scratch, launched in two countries, established a differentiated and unique brand, got merchants to fall in love with our service, and grew the team to over 100 amazing people.
Bootstrapping a fast-scaling startup is a little crazy, but it's also a heck of an education. With limited resources you're forced to understand your business in great depths - the unit economics of your industry, how to find effective sales channels, how to be hyper-efficient in everything you do - the list goes on and on. But the reality is that you're always living on the edge between continued success and a potential fatal mistake - with limited cash there is very little room for missteps.
After relaunching our service in 2020, things started accelerating very quickly, and in 2021 we experienced 400% year-over-year merchant growth. Exciting? Yes. Terrifying? A little.
In order to keep up with the growth and the expectations of our new merchant fans, we had to continue to make significant investments in our service and team, and that placed us ever closer to that razor-thin edge as a bootstrapped company. We also realized that we were starting to leave a lot on the table - we couldn't keep up with the features and unique services that we hoped to add to the Helcim platform. We had pushed the very limits of what we could do as a bootstrapped company.
Time to go find investors
So in late 2021, I sat down with our executive team and we decided that it was finally time. We needed to raise capital and give ourselves deeper pockets to keep up with all the growth and make much bigger investments into our future.
But we had never raised before, and didn't know any VCs. How do you start?
Over the years, I've met other great entrepreneurs and mentors through events, networking, and simply learning to say yes to introductions and the importance of keeping an open mind to meeting new people in the tech ecosystem. So we started there and reached out to our network. We first asked for advice on raising capital and the pitfalls that we should avoid. The consensus? Choose your investors carefully. Find investors that truly believe in you, your team, what you're building, and most important - how you're building it.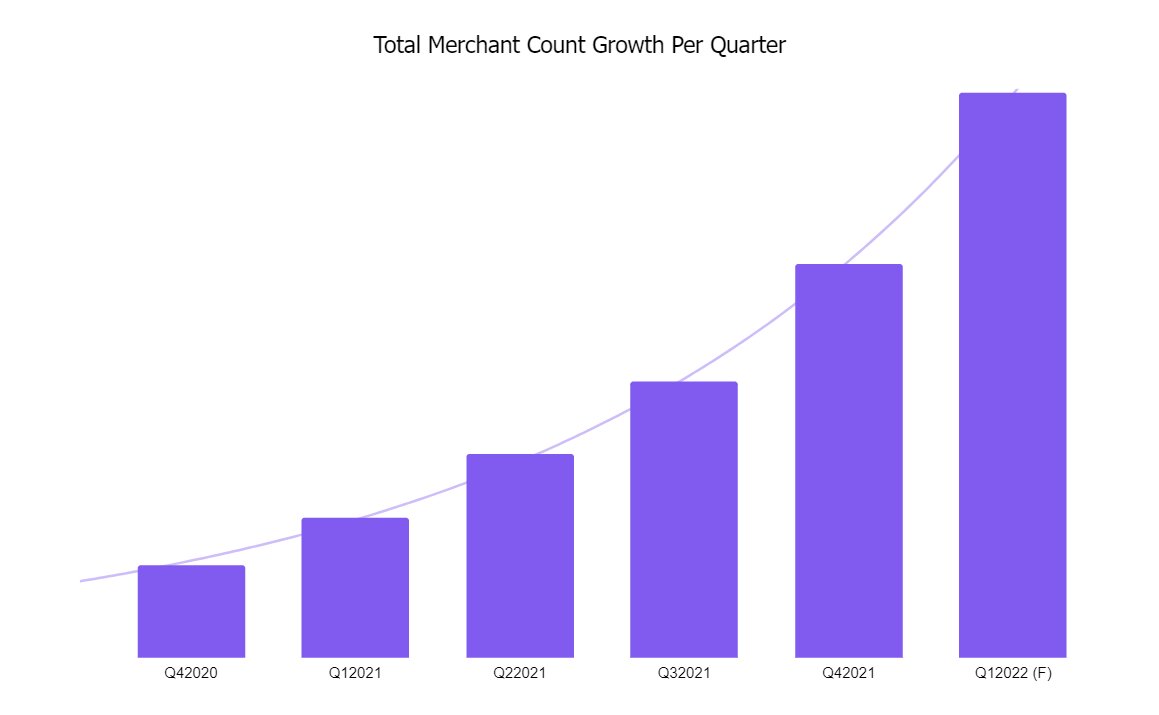 "Find investors that truly believe in you, your team, what you're building, and most important - how you're building it."
We also got great advice on the very basics of the process, like putting an effective deck together, important KPIs to focus on, and how to condense a complex business and years of history into a 6-minute pitch (something I failed at many times before getting it right). Ultimately these peers opened the first doors and made the first introductions, which led to further investors introductions.
I'm forever grateful for this group of peers that helped us along the way, many of which also decided to join our Series A round and invest themselves.
All-consuming process
The rollercoaster ride that is raising capital probably warrants its own article, but I will say that it is an all-consuming process (something I was warned about but didn't fully appreciate until having gone through the process myself). "We will duct-tape you to your office chair and you'll do Zoom video calls with investors for 4-months straight" is as close to describing the experience as it gets. Through the long-hours and rejections, Marj (our kick-ass CFO) and I had to remind ourselves frequently that this was the highest-leverage task that we could do for the company at this time, so we persevered.
"We will duct-tape you to your office chair and you'll do Zoom video calls with investors for 4-months straight."
We started being introduced to potential investors in early-November, officially opening our round on December 1. We accepted a term-sheet on December 30th, brought in a co-lead investor in February, underwent a very in-depth 60-day due diligence process in parallel, and finally closed and received funds on March 14th. I'm extremely fortunate to have a stellar team of leaders at Helcim that continued to run the business in my absence from the day-to-day. Talking to entrepreneurs who have gone through the process prior to the pandemic and the world of Zoom video calls, I can't begin to imagine having to drive up and down the California 101 highway doing in-person meetings all-day.
In the end we chose two great co-lead investors to join us and help contribute to our future. We listened to the advice on the importance of not simply going with the highest bidders, but instead focusing on fit. We turned down bigger term-sheets and instead focused on investors that were most aligned with our company and our mission. Helcim has always been a values-led company, and it was imperative that we apply the filter of our core values to the partners that we chose to onboard. I believe that we found those partners, and after months of hard work I'm ecstatic on where we landed.
What it all means
When I was a younger entrepreneur, I had fears that bringing in outside investors would erode our culture and the experience of our small business merchants. I'm fortunate to have had the chance to build the first phase of Helcim bootstrapped. Those years allowed me and the team to mature, and ultimately discover who we are and the core values that we hold most sacred. It can be tempting for founders to shape-shift their vision and how they want to execute it as they try to find affirmation from capital providers. And while these fears and my vision were definitely put to the test during this process, we come out on the other side with those fears put to rest and instead with a bolstered sense of self and purpose in the company that we will continue to build.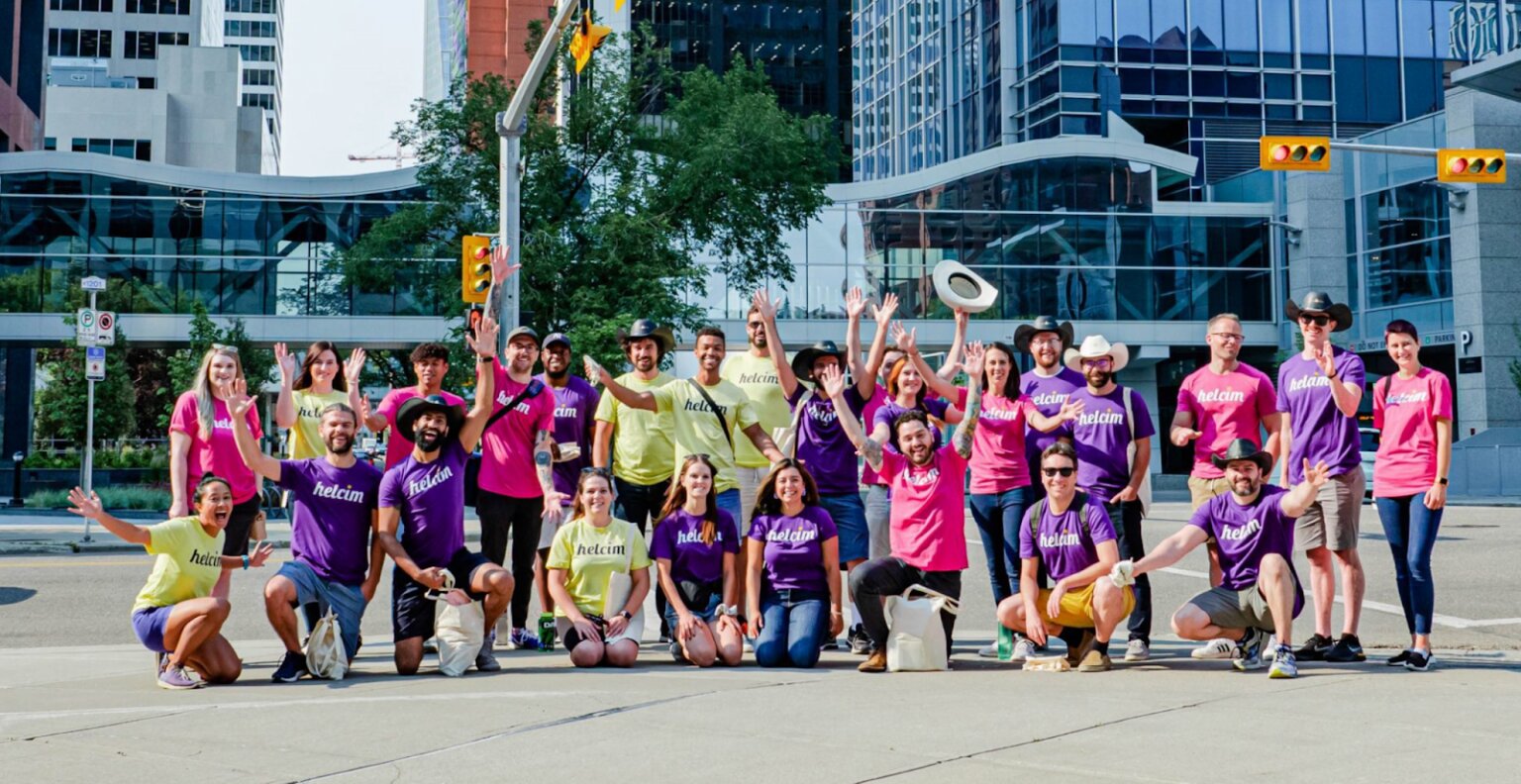 New shirts, new office, new adventures
Our mission remains to be the world's most loved payments company, and we know that future success will depend on delivering on that mission to millions of small businesses owners who continue to put their trust in us.
We found investors that believe in this mission, and want to participate and help in making that big vision a reality. In short, it means that we can take all the great things about Helcim, and amplify them even further and faster.
It also means we can make bigger bets on reinventing the future of payments for small businesses. Our vision has always been to be the one place for merchants to not only be able to accept payments affordably, but for them to be empowered to grow their businesses with amazing built-in software tools and financial services. We want to be the super-app of small businesses everywhere, and we'll be growing our team to over 150 people this year to make that vision a reality.
The team and I are absolutely thrilled for this next step in Helcim's adventure. A giant thank you to our merchants, to our team, and to our peers for believing in us and for being part of this journey with us.
-Nic