When we interview people wanting to join Helcim, we're upfront about what it means to join a fast-growing company. We tell them that we'll be joining a Startup with a capital "S."
The word "Startup" has become unanimous with any type of new organization, but a Startup with a capital "S" is an organization that has the ambition large enough to change its world, disrupt an existing industry, and self-actualize a mission that is worth being a part of. We very much see Helcim as this type of Startup.
But embarking on such a journey is not for the faint of heart - there is no denying how demanding it can be. We are an ambitious company, with an ambitious team, and an ambitious mission. The reality of this ambition requires everyone on our team to go above and beyond the normal 9-to-5 in time, effort, and energy.
That said, we don't believe that longer hours and the demand of our work has to result in burnout. Our goal is the opposite of this; instead, we aim to always find ways to make our team feel engaged, empowered, and healthy despite the demanding workload.
I want to share some of the lessons that we've learned so far in this journey.
The importance of impactful work
First, I think it's important to talk about impactful work, and why your ability to have an impact is crucial in preventing burnout. In a Harvard Business Review article by Liz Wiseman titled "Is Your Burnout From Too Much Work or Too Little Impact," the author outlines her research showing that "burnout isn't necessarily a function of too much work; burnout is more often the result of too little impact. After all, few people aspire to be job holders, but virtually everyone wants to make a difference."
This phenomenon is also why so many professions feel stuck in large bureaucratic systems, such as nurses, police officers, and teachers, experience disproportionate burnout - it's that feeling like no matter what you do, nothing changes. Many of our teammates have moved away from large, bureaucratic organizations for that very reason.
Startups certainly have their tradeoffs (more work, more hours, more risk - to name a few), but they can offer something that is hugely appealing to many; an ability to have an impact. That's the beauty of mission-driven companies with little red tape and where your work makes a difference.
Part of our goal at Helcim is to empower everyone in our teams to have an impact. Everyone has the ability, with little friction or barriers, to walk up to anyone else in this organization and suggest a change for the better. That doesn't mean there aren't many challenges, and some changes might take a bit longer to realize than others, but we instill a belief that taking on those challenges will mean a better future around the corner.
Faster cycles lead to great satisfaction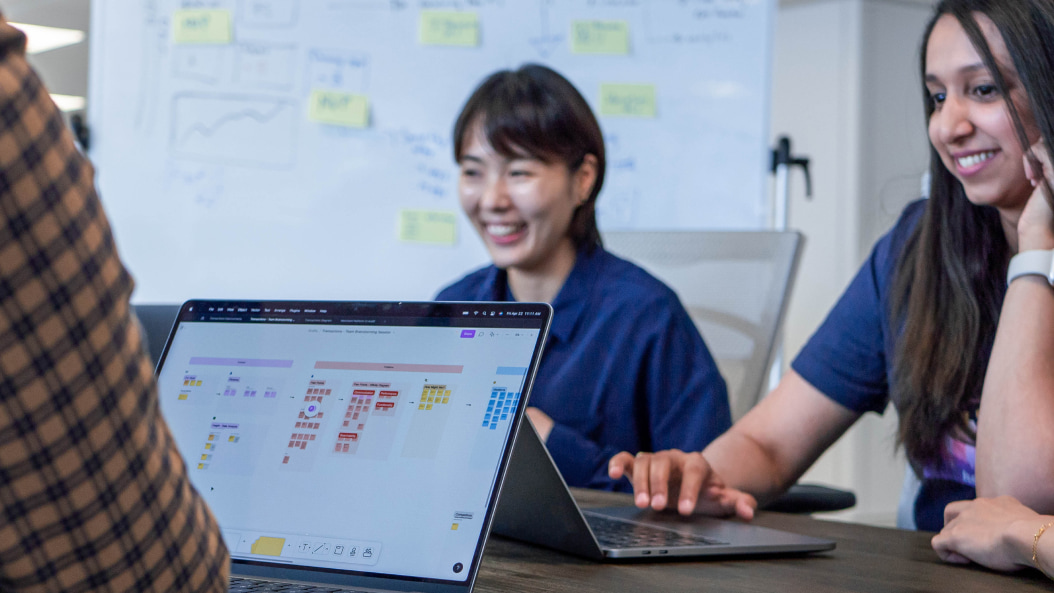 As part of our agile approach, Helcim has a 28-day constraint - meaning that any project taken on needs to deliver some sort of value to its stakeholders within 28-days (aka, forcing us to break projects up into small pieces with more frequent deliverables). Part of our reason for this approach has been to bring more value faster to our customers, reduce our work in progress, and iterate more quickly through our learnings.
But there is another benefit to having faster project cycles; an ability for everyone to experience the fruits of their labor faster. It's much easier to feel like you are having an impact and get satisfaction from your work when it doesn't take six months for it to come to fruition. We're always aiming to add speed to our flywheel - increasing output, impact, and reward that spins faster and faster as we scale. That's easier said than done, but it is so important for getting gratification from our work, and reminding ourselves that all of the long hours are for something.
Flexible work hours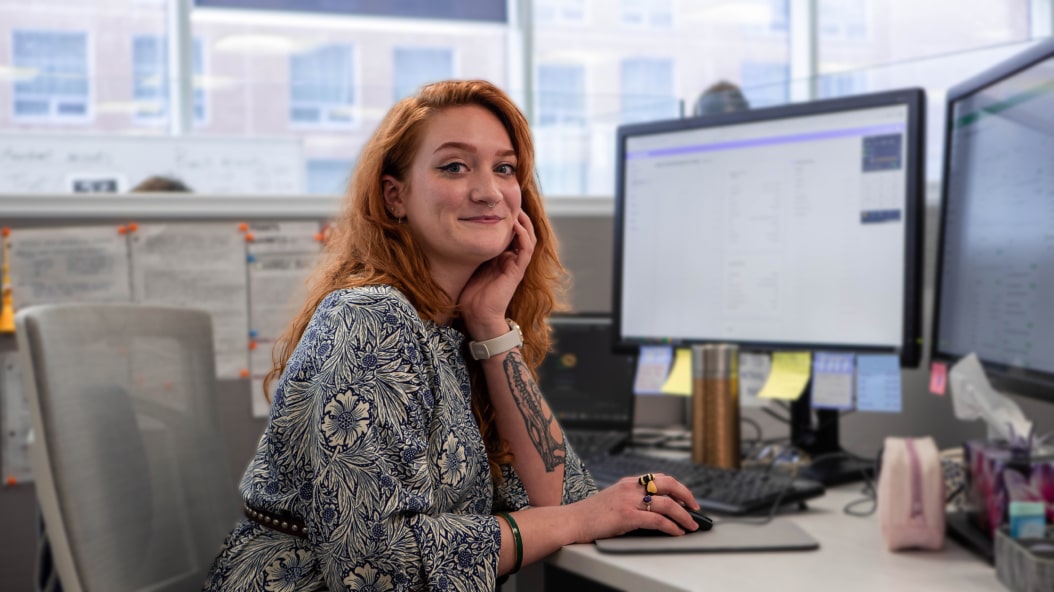 We've also discovered how imperative it is for team members to see flexibility in their work hours as a crucial part of having more control over their environment. That greater sense of control is another key to reducing burnout risks.
It begins with flexibility over our daily start times, with team members able to choose to start earlier or work later based on their personal situations. We have early birds at Helcim that can be found at their workstations at 7 am, and we have night owls that frequently leave much after the sun has set.
Meeting family or outside of work obligations is also why flexible work hours are important, and we're committed to creating an environment for people that are both ambitious with their careers and their family or other life aspirations. For example, we have a number of parents at Helcim that pause their day earlier than the rest so that they can pick up their kids and spend time with family but then get back on their laptops once their little ones are asleep to complete their work for the day. We also let our team members flex their schedules to meet life demands for personal appointments such as fixing a furnace or going to the dentist - they inform their leaders and make up the difference on the other side.
Hybrid work
At Helcim, we strongly believe that hybrid work is the right balance for our organization (something that deserves its own article - stay tuned).
First and foremost, it gives further flexibility to our teams and their lives. It's nice to have days of the week without commutes and the ability to work in our underpants. We get to sleep in a little later without having to wait until the weekend or spend that extra time walking our dogs in the morning. Days at home also allow for less distraction to work on tasks that require deeper focus.
But we've also found that our Startup with a capital "S" also needs days at the office. We focus on hiring junior professionals and investing in their development (what we call "Bottom Up Hiring" in our culture book). Having that in-person element is crucial to that training and our combined professional development. It provides all of our teams with more structured time to focus on collaboration and learning.
All of this combined leads us to the following weekly tempo:

Which brings us to the topic of oscillation.
Oscillation and taking time to recharge
Oscillation is also a crucial part of staying engaged and healthy in life, including with our work. There are periods of time, such as crunch weeks that require us to burn the candle at both ends. After this occurs, the spirit of oscillation calls for taking time to recharge on the other side.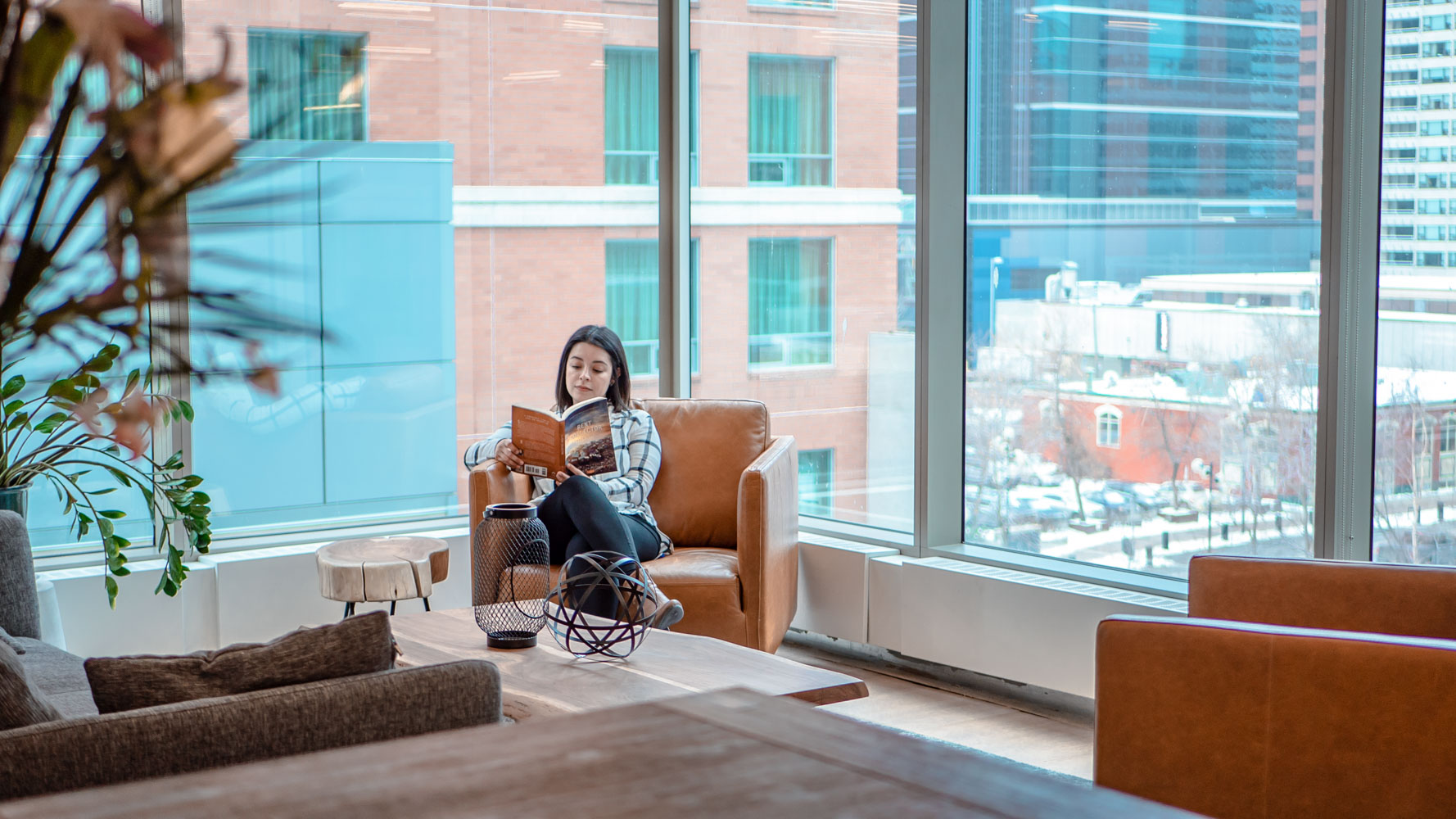 Oscillation also comes in different wavelengths - you can bring oscillation to a small scale throughout your day, remembering to take breaks between periods of hard work. Those wavelengths also apply to our operating cadence of quarterly cycles, where we encourage our people to find time to recharge after getting numerous projects across the finish line or at the beginning of a new quarter before diving into the next set of big deliverables.
Finally, we also encourage our team to view oscillation through the lens of a larger time horizon. The median age at Helcim is 29 years old; we're a young team with ambitious growth goals. There is wisdom in investing in the early stages of our lives and careers so that we can reap the benefits of having more flexibility and downtime as we get older. I certainly had more energy in my twenties than I do now, and I'm glad I invested heavily into my professional development early - a lesson I repeat to anyone willing to listen.
Celebrating wins
While it may seem superficial, we believe that celebrating wins is also an important part of our mental health as professionals.
This celebration is not limited to just company parties and events; we encourage all of our teams and their leaders to find more excuses to celebrate wins. It can be as simple as going for ice cream after publishing a new feature, grabbing a bite to eat after landing a new partner, or getting coffee for the team after hiring a great new customer service team member. (As you can see from the suggestions I give to our team, I'm very food motivated - a trait I share with my dog.)
Celebrating small wins reminds us that a journey is thousands of small steps and that we should celebrate those steps along the way.
Joining a Startup with a capital "S"
Everything in life has tradeoffs, including joining a company like Helcim. More work, more hours, more risks, all in exchange for more impact, more reward, and the opportunity to be part of a mission-driven organization surrounded by passionate, ambitious, and talented peers. We find it important to clearly communicate those tradeoffs to those considering joining our team.
While being part of a Startup is a very demanding journey, it doesn't mean it has to be accompanied by burnout. The long-term success of our organization means retaining our talent - and that means they are engaged and happy in our Startup by focusing on impact, flexibility, and oscillation.
-Nic