Most transactions in the world today are contactless. People do their big spending online and just tap away at anything under a hundred bucks (in some cases more) in-person. Gas, groceries, snacks; quick purchases like these are all made easy thanks to credit cards and some built-in technology.
But how does it all work?
The answer is Near Field Communication, or NFC for short.
Most people refer to NFC payments as "Tap and Pay," or simply "Tap," because of the tapping motion cardholders perform on a credit card terminal during a transaction.
What is Near Field Communication (NFC)?
In a nutshell, NFC is a highly secure electronic transmission that allows funds to pass from your bank to a retailer in exchange for a product or service. And although most consumers don't see beyond the simple prompt and approval message, there's a lot going on behind the scenes enabling you to make that purchase. With NFC, customers no longer need to enter their pin or provide a signature, but these transactions are generally considered more secure because they use the same security infrastructure that EMV (or chip & pin) employs.
How Does NFC Work? Answer: Radio-Frequency Identification (RFID)
For starters, your credit card is actually emitting radio frequency signals to tell a card terminal that it's there. Don't worry, when we say "near-field", we mean really near. Like, four centimetres near. Which is why you don't walk into a Best Buy and accidentally buy ten or twelve TVs.
In addition to the distance requirement, these card signals also have to actually be activated by another chip (inside the card reader) and are encrypted before they pass through the air (this is so that your bank info isn't floating around unprotected).
This encrypted message is unique to your card and unique to each transaction, so only your bank can decode it. These transmissions are actually so secure that you can be more worried about bad guys nabbing the cash out of your pocket or stealing your information over unsecured WiFi as opposed to stealing your credit card number over the airwaves.
In an interview with creditcards.com, Jack Jania, VP of product management at CPI Card Group explained contactless transactions this way: "The bank decides, "˜This is one of my cards, and this is one of my clients' transactions.' It's a handshake between the point-of-sale terminal and the card issuer. All of this magic happens in literally 300 milliseconds."
3 Reasons Why Tap & Pay is Awesome
With mobile payments growing at 40% per year, there are many benefits to accepting Tap and Pay transactions:
1. Faster Transactions
Compared to payments made with cash or chip and PIN cards, payments made using tap are significantly faster because you don't have to wait for a customer to key in their PIN or search for cash. This helps customers complete their transactions quickly and allows you to help the next customer faster.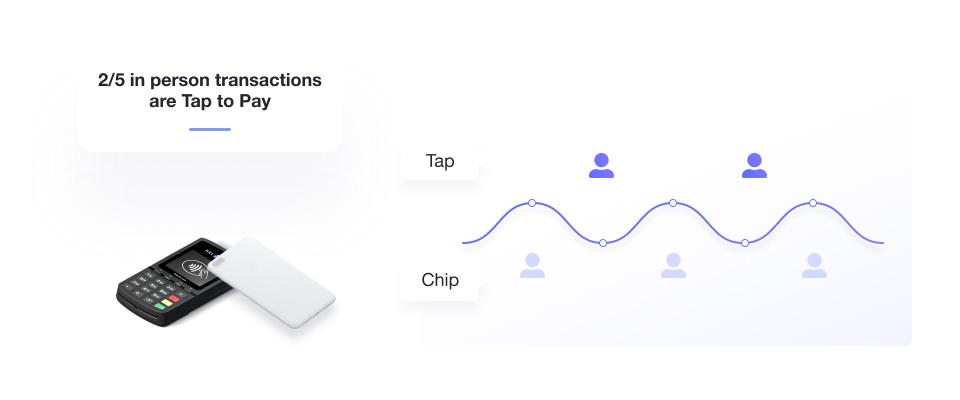 2. Acceptance of "Wallet-less" Customers
Many customers are now adding their debit and credit card information to their mobile devices using Apple Pay, Google Pay, Samsung Pay, and other "alternative" payment methods. To be able to accept these customers payments you need to have a payment terminal that accepts tap.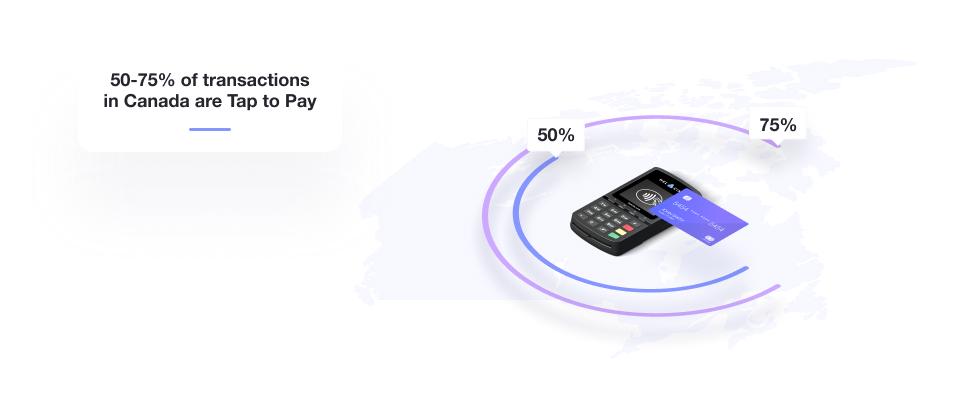 3. Secure Transactions
NFC technology ensures that tap and pay transactions are secure. Both Visa and Mastercard require the customer to hold the card within 4 cm of the card reader for the transaction to go through. The transactions also include a unique security code for each transaction to protect against fraud. Finally, cardholders also have protection for their purchases from the card providers.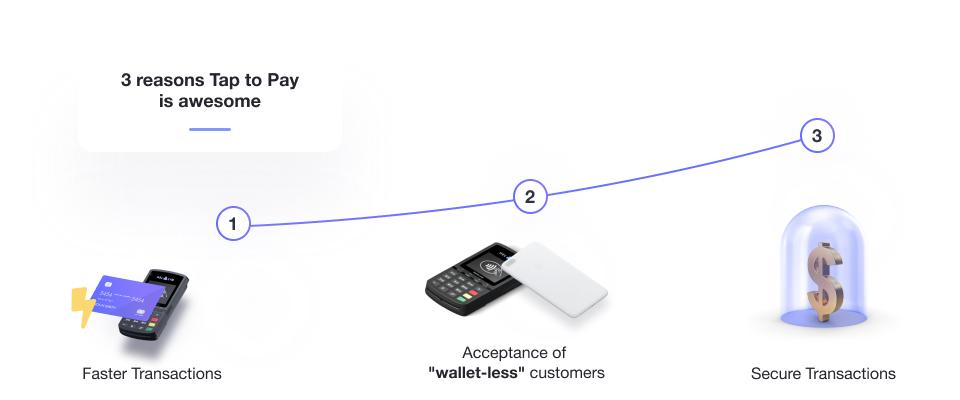 Final Thoughts
NFC is making our lives easier every day through a range of payment methods, including wearable payments technology. In addition, radio frequency technology helps facilitate secure transactions, so you don't need to worry about compromising on security just to tap your credit card.