History
Stripe was started in 2010 by brothers Patrick & John Collison. Originally from Ireland, the brothers moved to the US for school and started a series of business ventures before founding Stripe, which is now dually headquartered in San Francisco, California and Dublin, Ireland.
Overview
Stripe started as a solution for developers to cumbersome payments technology such as that offered by the big banks. Partly inspired by what PayPal had set out to do (and by its inability to do it effectively) Stripe took shape as the all-in-one solution for businesses looking for online payments, but caters specifically to platforms and marketplaces, such as Etsy, Shopify, and Facebook.
Stripe is much more suited to large enterprises that are looking for online payment solutions, but is probably not the right choice for merchants looking for an in-person payment experience. Even if you are looking for a feature-rich virtual terminal to process transactions you'll want to look elsewhere. If you need a payment gateway too, (unless you're a developer), there are plug and play gateways available that make it easy to integrate payments into your website with no coding knowledge necessary.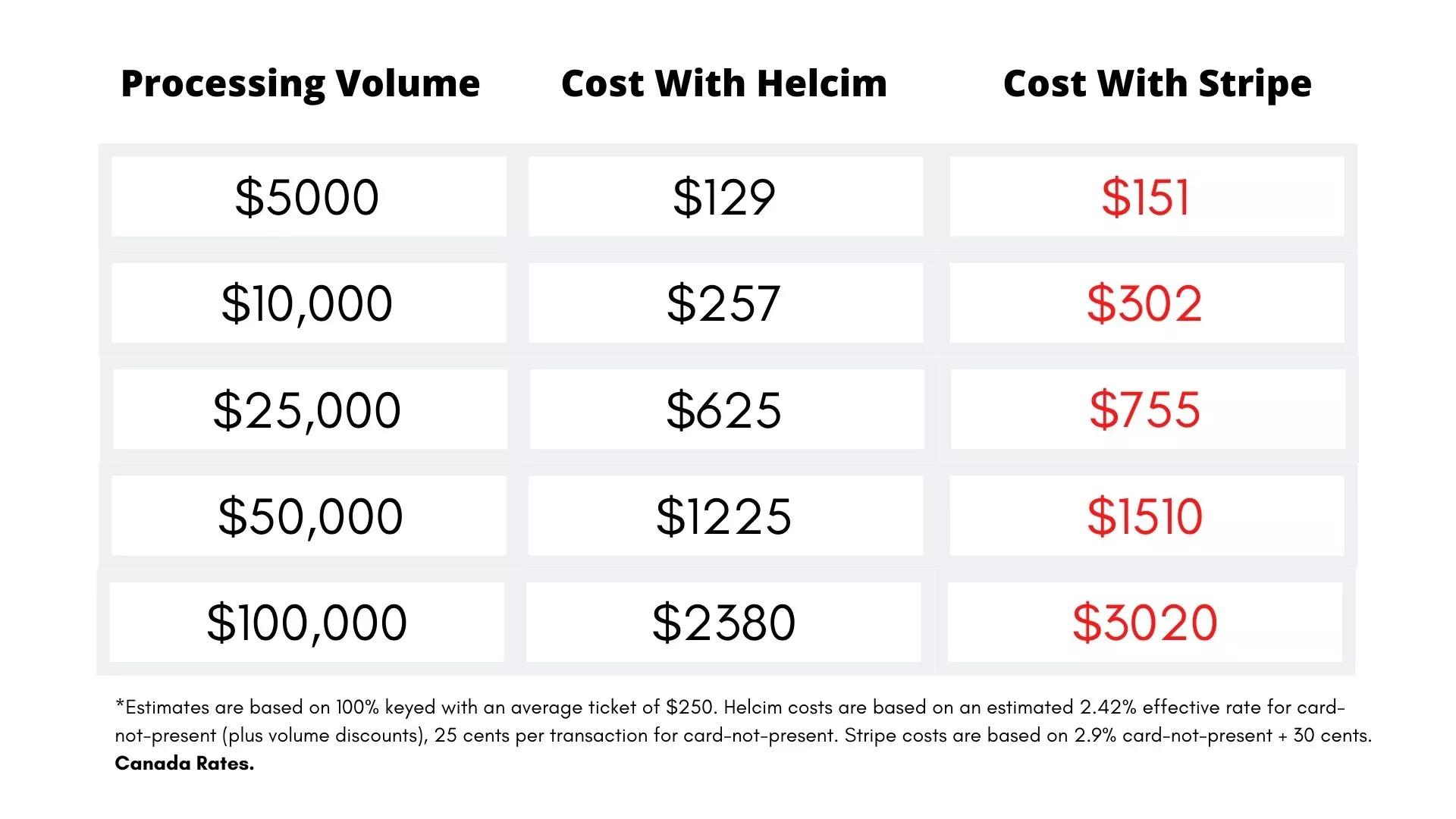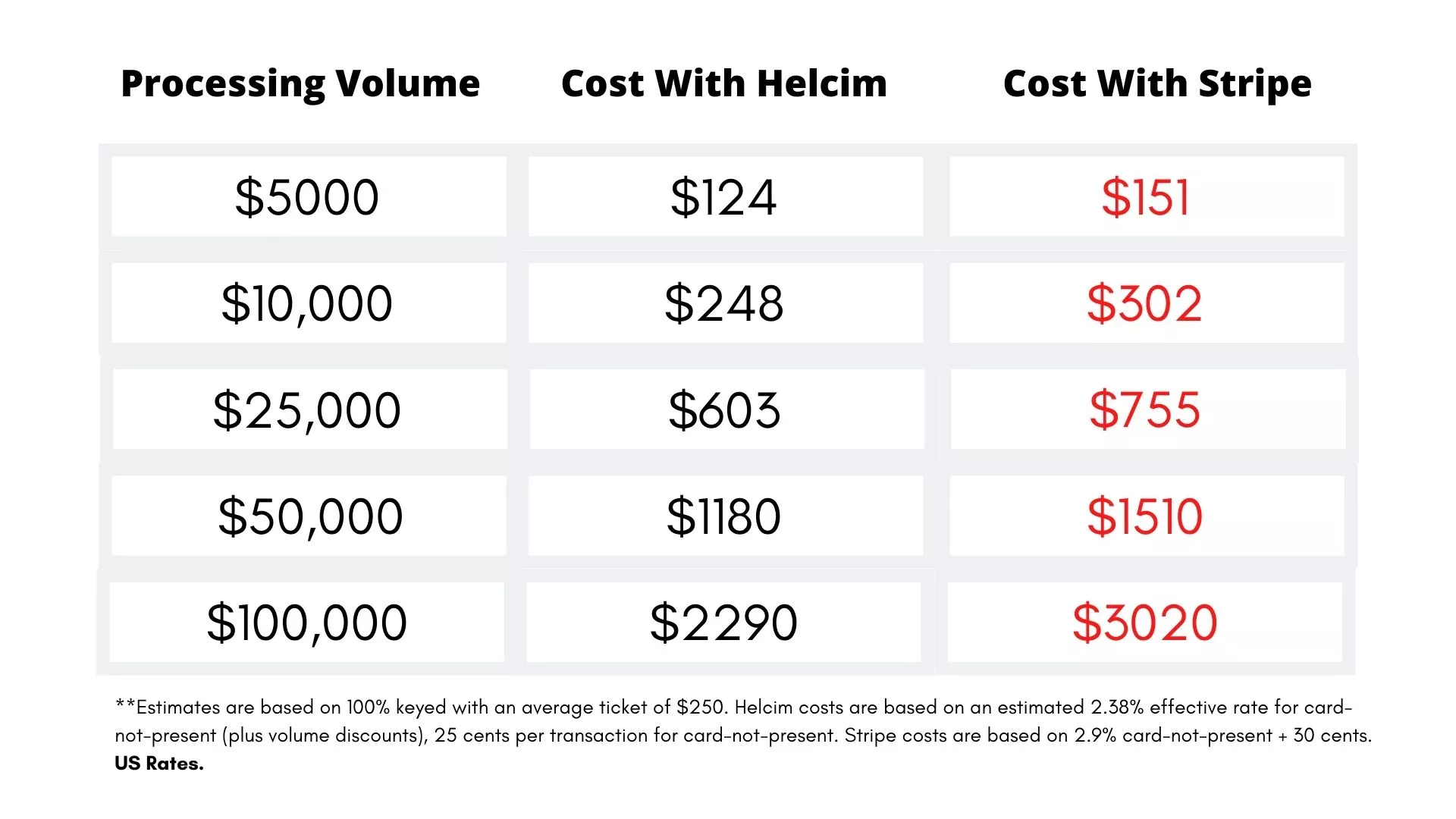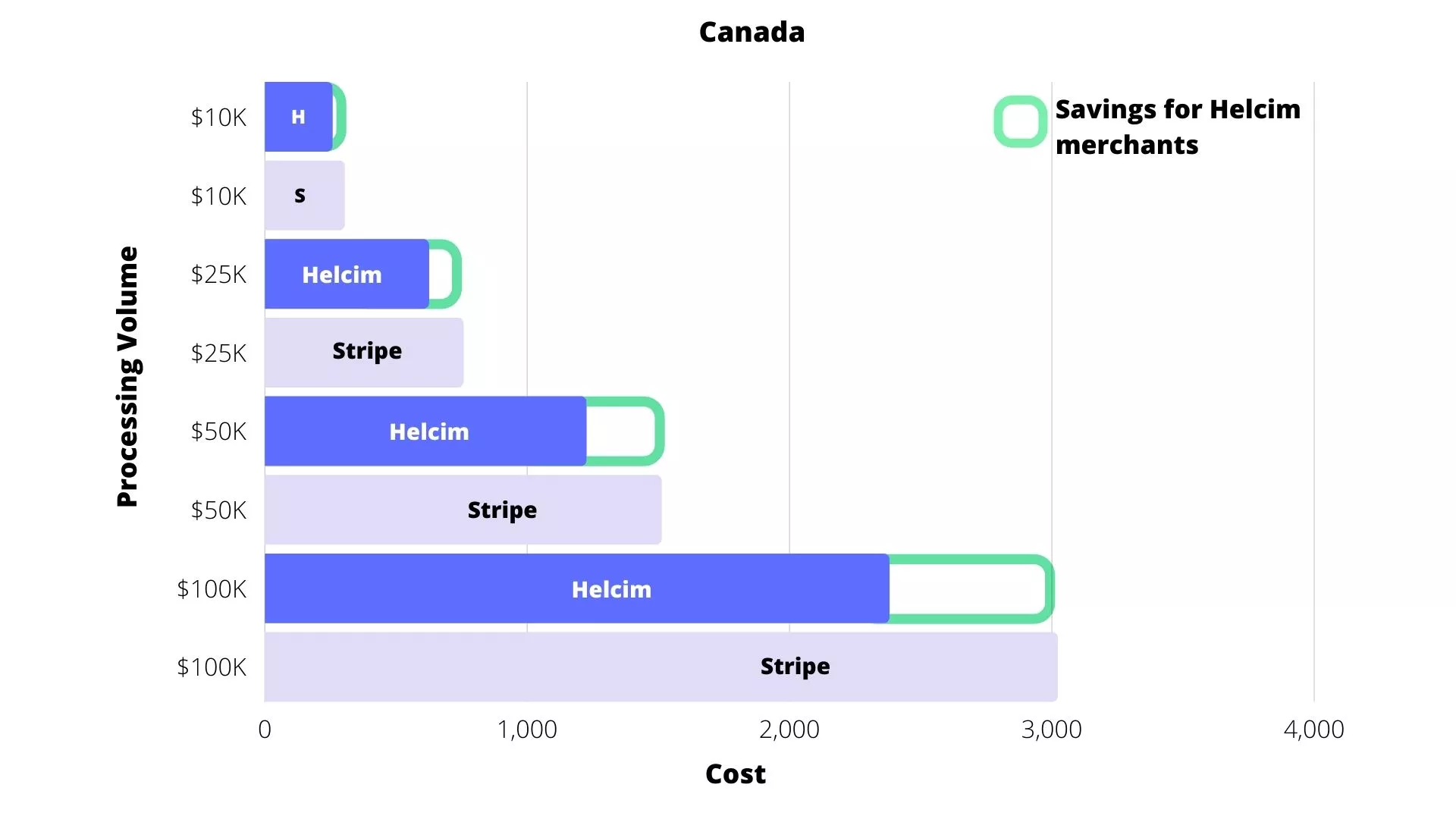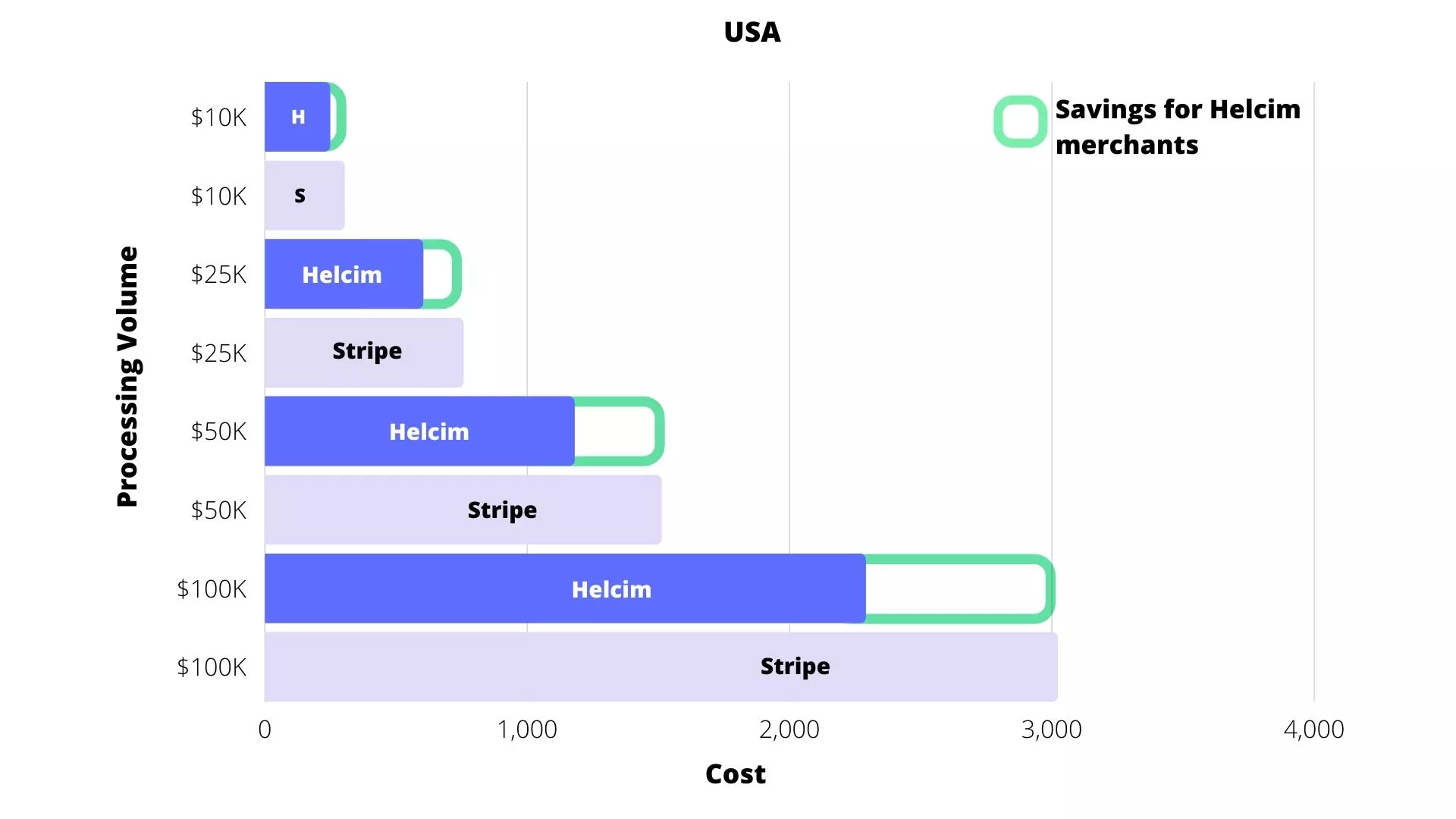 Rates
Stripe offers flat rate pricing to merchants at a rate of 2.9% for card-not-present transactions plus $0.30 cents, but these rates are often higher for small business owners using a secondary platform (like Shopify or Etsy) to accept payments. This is because these companies are getting their slice of the payments pie on top of what they need to pay Stripe for their service.
Stripe's rates are on par with other flat rate processor's online (or keyed) transaction fees, but for business owners that process in-person payments, remember that you will always benefit from a lower rate when processing a card present transaction.
Here's a comparison of how Stripe's keyed rates compare with the keyed rates of a payments company offering interchange plus pricing:
Software
Within Stripe's platform merchant's have the ability to use online invoicing and recurring billing both powered by Stripe. Outside of those tools however, merchants will have to rely largely on integrations with other platforms. Stripe does boast a lot of integrations, but they are definitely not an omni-channel payment processor in the way that companies like Helcim or Square are.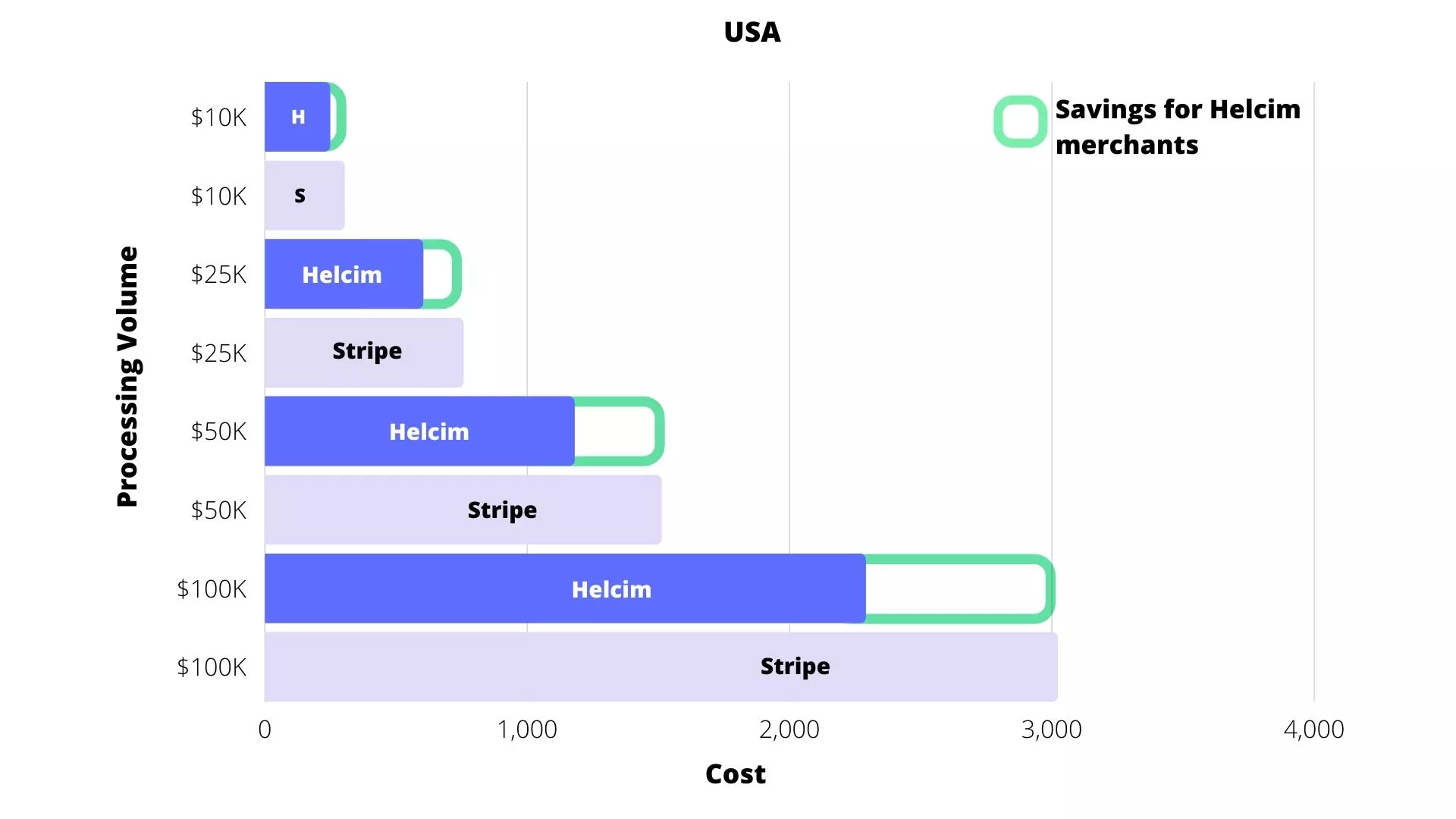 "I've worked with Helcim on a number of accounts now -- they're quick to offer support and work hard to resolve issues.  Their API is also easy to work with.  A lovely company and a great tool for competitively priced credit card processing."
- Jonathan, Edudeo Ministries