Background
Founded in 2010, Clover broke onto the payments scene when it launched its cloud-based POS in 2012. The company was subsequently acquired by processing giant First Data (now Fiserv) later that year.
Imagine being the biggest payment processor in the world, but having one of the worst reputations. Kind of a double-edged sword right? That was First Data before Clover.
Since 2012, Clover has been marketed as a separate company, but in reality is an arm of First Data merchant services and a way for this old school payment processor to hide behind a new name and slick looking brand.
Overview
Known for their sleek card readers and POS, Clover has made an impact on payments like few other processors have managed to. A big part of this of course is having the financial backing of First Data, but also the fact that other First Data resellers can sell Clover software and hardware.
Merchants can sign up with a payment processor that they feel best suits their business, but offers Clover products, and then pay a monthly fee to use Clover's tools, regardless of whether they procure them from Clover directly or from their preferred company.

Hardware Review & Cost
Clover's ultimate claim to fame when it comes to hardware is their flagship product, the Station Duo (formerly the Station Pro). This full countertop setup includes a customer facing display and receipt printer and makes your sales counter look professional. The Station Duo lets you manage inventory and employees, plus the basics of accepting payments. It also syncs with the cloud so you can have access to your POS data on the go.
All of Clover's other POS and card reader offerings give business owners less than the Duo, but also come with a less expensive price tag.The Station Duo is a complete POS option, but merchants will need to shell out $1649 USD for it.
The various hardware options with Clover are as follows:
Clover Go ($69) - the simplest and most affordable way to take payments with Clover, the Clover Go works with your Apple or Android mobile device to process credit cards.
Clover Flex ($499) - a handheld card reader and POS combined, the Clover Flex is one of the most popular in Clover's lineup.
Clover Mini ($749) - more affordable than Clover's Station line, but more robust than the Flex reader is the mini, a POS system compact enough to fit almost anywhere.
Clover Station ($1349) - a full-sized countertop POS system that comes with a receipt printer, cash drawer, and is only missing the customer facing display of the Station Duo.
Because Clover is essentially First Data repackaged, their hardware might be the only good thing about their service, but if you get stuck in a lease for that equipment, you'll be wishing you'd never considered Clover in the first place, as the leases are typically more expensive than buying the product out right (and non-cancellable!).
Software
Clover offers a variety of plans for business owners looking to make use of their software, each of which gain merchants access to certain tools and features which cater to varying types of businesses. Overall, Clover are not too different from any of the other payment processors out there charging monthly fees to merchants for access to all the tools necessary to run their business.
With First Data running Clover's backend though, merchants need to be wary of getting into a Clover contract that is virtually impossible to get out of for four years. Here's a breakdown of their software plans:
Payments Plus - $4.95/mo - Accept payments only and restricted to Clover Flex/Mini/Go.
Register Lite - $9.95/mo - Clover's most basic software plan comes with tools like basic sales reports and employee management.
ProRegister Plan - $39.95/mo - Adds tools like inventory management, card pre-authorizations, mailing list, table management.
Counter Service Restaurant Plan - $39.95/mo - Adds tools like bill splitting, large party service charges.
Table Service Restaurant Plan - $69.95/mo - Adds tools like Clover's floor plans app and orders app.
Additional Device Fee - $9.95/mo - Beware: if you want to use a Clover device and Clover software with a different reseller (i.e. Payment Depot), you're going to need to pay their monthly fees in addition to Clover's, and guess who keeps all the money? Their parent company, First Data. First Data knows how to get paid.
To get the whole gamut of software with Clover, you're going to be paying some hefty monthly fees (even if you process exclusively through them) and overall we feel there are better options out there for business owners.
Clover Rates
Clover does not have any of their pricing available on their website, which to us presents a bit of a red flag. We are all about transparency in payments and can't understand why a processor wouldn't post their rates.
That being said, you can find some more information on Clover's pricing if you do some digging on review websites. Their processing fees are flat rate and pretty comparable to Square's at 2.7% + $0.10 cents (Register Lite and Payments Plus) for in-person transactions and 3.5% + $0.10 cents for card not present transactions.
Processing with Clover though is only one element of your cost if you want to accept payments with them, as their software plans also need to be taken into account.
How Are Clover and First Data Related?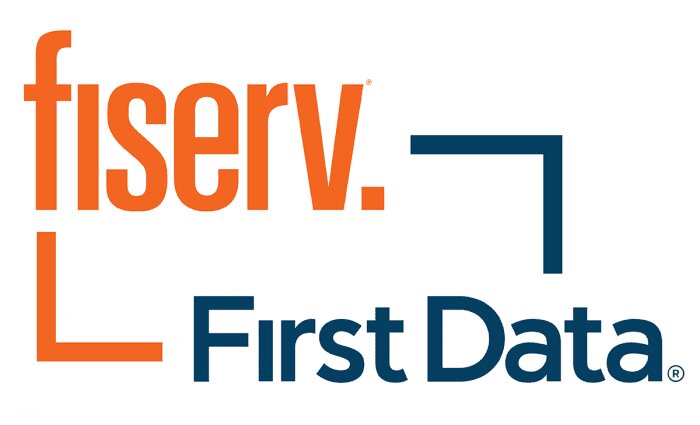 Clover is not a Payment Facilitator (PayFac) and does not own their payments platform or anything that they sell. They are subject in every regard to their parent company First Data (Fiserv).
Clover controls some of the payment experience, but they do not own the process from front to back or manage their own risk like a PayFac would.
Clover does not disclose their acquirer relationship with Fiserv (merged with First Data) on their website, but merchants should know if they sign up for Clover they will have a First Data merchant account, and First Data does not have a very good reputation among merchants.